My low sodium recipes keeps coming.
Low sodium recipe turkey chili
Ingredients
Cut up turkey - all the left overs!
2 cans diced tomatoes (no salt for me)
2 cans tomato sauce (no salt)
1 can tomato paste or 1/2 tube
1 can kidney beans (no salt)
1 can pinto beans (no ... u got it)
1 package Williams no sodium chili seasoning (tex mex, original, whatever you're in the mood for)
1/4 onion
Instructions
1. Bring it all to a boil on the stove top
2. Put in a crockpot for about 4 hours.
3. Step one is optional.
I'm a no nonsense cook. Add or take away depending on your mood!
http://www.ihelpc.com/liver-loving-recipes/meat-dishes/low-sodium-recipe-turkey-chili/
Here's what this hep c best friend loves: Super Bowl leftovers! Low sodium turkey chili made with garbanzo beans. You can use regular pinto or kidney beans that have no sodium. They are easy to find at any grocer these days. I like to switch it up just for fun. My Super Bowl guests were amazed at how healthy it was. We had sliced Granny Smith apples for a snack also. Desert was a cantaloupe cut into bite size pieces. You could tell it was picked green, but hey – for a winter fruit it was still pretty good.
Guacamole with low sodium chips were a hit. I added a little low sodium salsa to top it off.  The entire meal was less than 300 mg of sodium. With that kind of low sodium recipe, you can go back for second helpings! It' was even better tonight after the flavors had blended.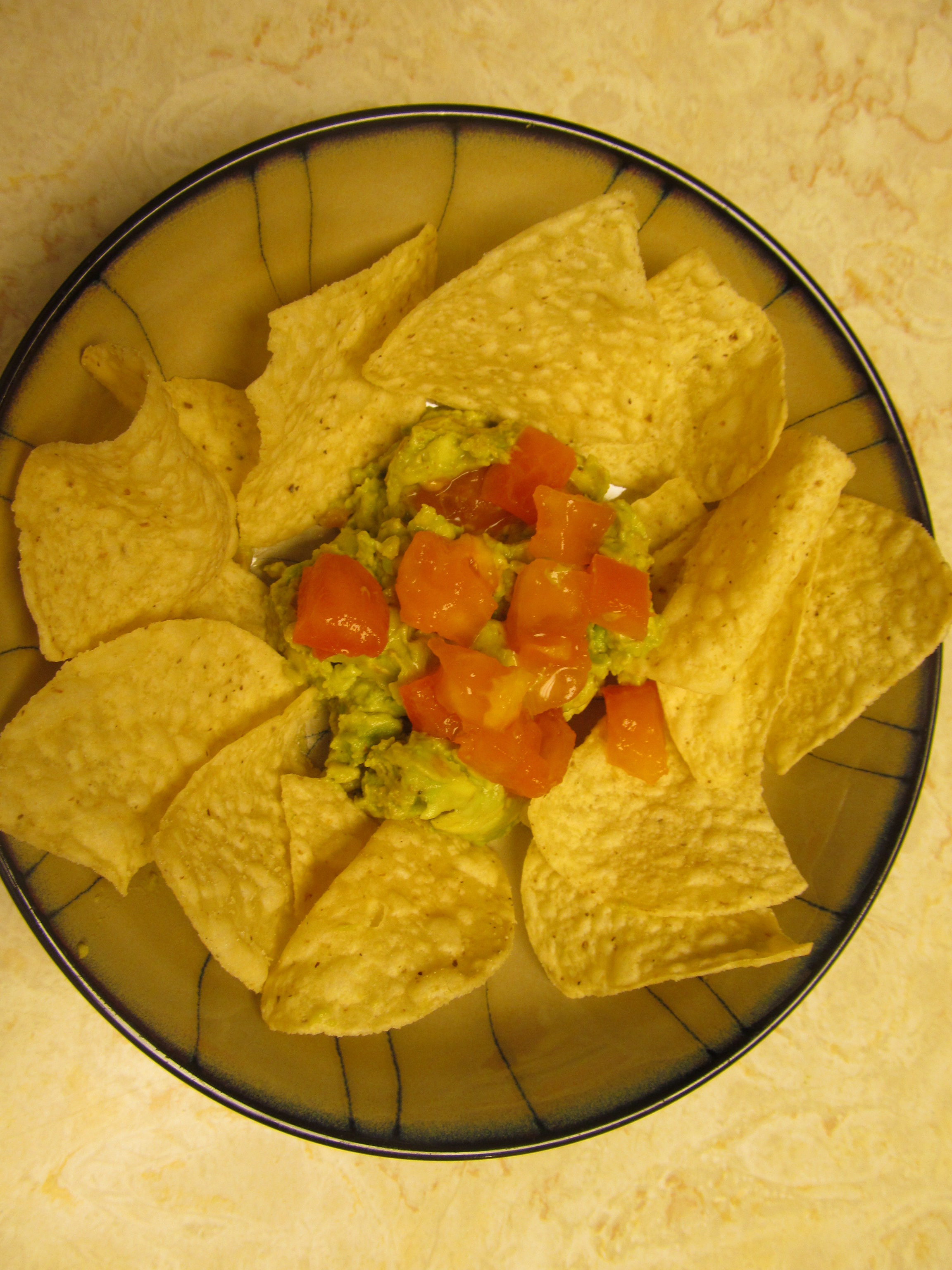 I think the chili recipe is posted already. I just made it with ground turkey, no sodium tomatoes and Williams Chili seasoning. I mixed it up in the pan and then put it in the crock pot for a few hours.
For the low sodium guacamole I chopped and smashed 5 avocados and the juice from a huge lime. I added Mrs. Dash no sodium extra spicy seasoning along with a little cumin and garlic powder. One large tomato was optional.
For shopping information on low sodium recipe lists, check out my link on nutrition. Low sodium lament.  I'm not getting any endorsements, unless you count my happy liver! I stay under 2,000 mg a day most days. Many times I have found it easy to be under 1,500 mg without a problem. Believe me, I love good food. This is better than eating out!
Here's my fun pics. I am NOT a food poser. Just a low sodium recipe girl who beat hepatitis c and is living with cirrhosis. Your bff, Karen:)