On a weekend, I enjoy making high protein healthy french toast recipe. They're great for a late breakfast and also pack well for a tasty snack or lunch bag! If you read my recipes and think they're boring, think again. I've had french toast in France and think that my Okie version can top it!
High Protein Healthy French Toast Recipe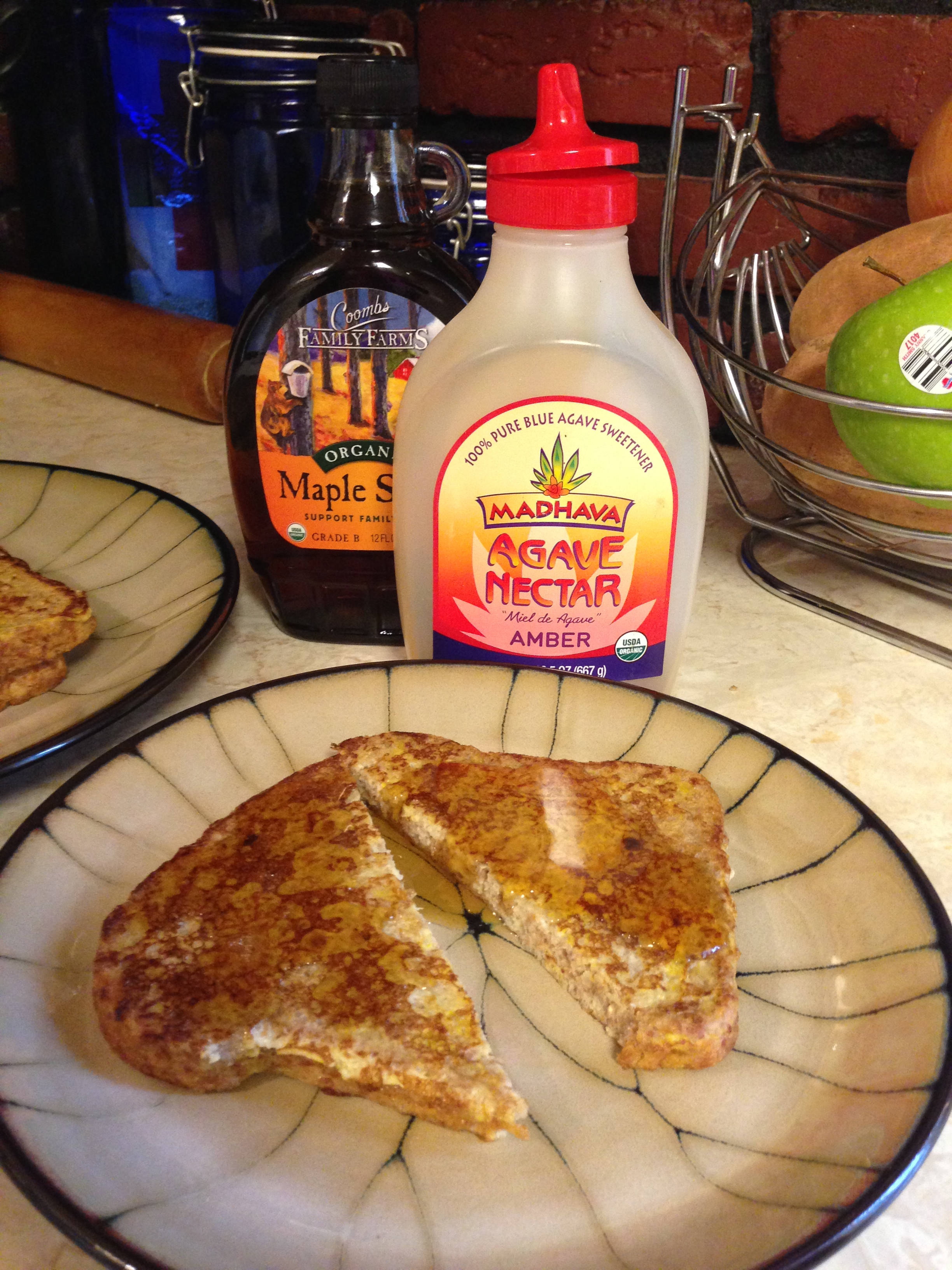 Ingredients
6 slices of bread (I use Ezekiel no sodium)
3 eggs
1/3 C. almond or rice milk
Cooking spray
Instructions
I mix the eggs and milk while the skillet is warming up with a little olive oil and low sodium margarine or butter. If you're feeling a little tired – skip margarine or butter. It burns quickly and you have to watch it closer. Olive oil is fine – just pour on the bottom of the pan.
Lay the bread in the egg mixture for a few seconds. Turn it over to coat other side. Don't let it soak in mixture or it will be soggy. Plop it in the pan and turn when you see it's a golden brown. A larger skillet will allow you to fix 2 slices at a time.
http://www.ihelpc.com/liver-loving-recipes/high-protein-healthy-french-toast-recipe/
I serve this with organic maple syrup or Agave nectar.  I'm all about low glycemic since my liver does not do sugar well, so the Agave is perfect. Did you see the pic? The bottle is almost empty. If you have nausea or varices, it is also nice to the tummy.
It ends up being 25 grams of sodium and 10 grams of protein per serving. What's not to love about that?  Protein is important for fibrosis reversal and low sodium helps you live healthier with liver disease like hepatitis c and cirrhosis. Check my recipes for the healthiest choices to live long while eating well!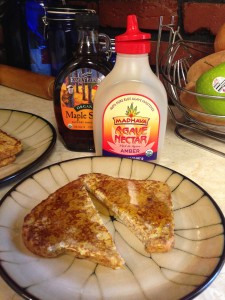 Try this high protein healthy french toast recipe! Eating to live recipes from your bff, Karen:)