Dr Seuss Quotes always cheer me up. I love alliteration. I love feeling good. I need a different way of looking at things sometimes.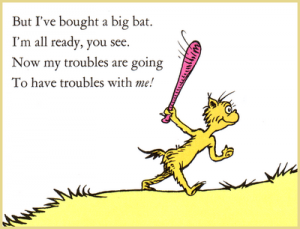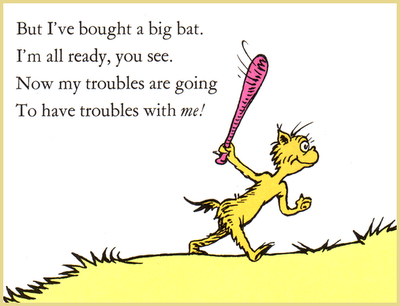 I actually have a big plastic bat. I swing it around now and then and take a swat at my troubles.  I never ever ever step off of home plate when I strike out.
Life will have to send in a new pitcher. See, I have already won the game. That is because I refuse to quit.
Today has been hard for me physically. I needed a Dr Seuss quote.
Swing batter batter swing! (spits on the ground)
Dr Seuss Quotes are probably in your kids toybox. Dig one out while you are dealing with Hepatitis C treatment or Cirrhosis. Cheer yourself right up.
via cbsmom.com