About – A Search for a Hepatitis C and Cirrhosis Cure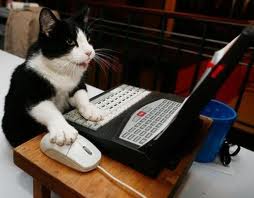 When I look for answers, I want the facts. But I DO NOT want them delivered in a way that scares me or makes me feel discouraged. You do too. I can picture you now. You are staring at the computer screen typing in words that you scrawled on a scrap of paper at the doctor's office. You go home and try to eat something, but are afraid that everything in the fridge might kill you. Then you type in a search. Highlighted letters show a little bit of what is in the page and you click it as you search for a Hepatitis C and Cirrhosis Cure or Liver Disease.
Giant pictures of nasty looking livers make you want to click the whole thing off.  Not too long ago you didn't even know where your liver was located.  Now you look down at your belly and probably feel like giving up. I felt that way many times.
So you go eat some oatmeal and wonder if it will make you have ascites. You google "oatmeal good for liver" and decide it won't kill you in the next 30 minutes. Then you start typing in how to eat. What to eat. What to avoid. What is good for you. I don't know about you, but not a dad gum thing in my house felt safe to eat at first.
So you look down at your lab work. You type in HGB and a giant word hemoglobin comes up. Some of the explanation makes sense. Most of it just sits on the screen and does not get anywhere close to going into your brain. You type in viral load. You might as well be reading in Greek.  Over the next few months, you begin to understand more of the terminology, but in the beginning those searches are the pits.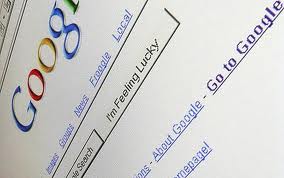 You decide to click on one of the discussion forums. Some poor person is writing about all of their side effects and about how they want to quit treatment. Another person cheers them up and says they have tried treating but were not responders. You're interested. You keep reading. If you don't log in, you are what is called a lurker. I was and still am a lurker. You can lurk for hours trying to imagine what these people are going through. You learn a lot. You find out you're not alone. But if it is depressing site, click the X fast and get out of that screen.
I will have to admit that there are some great articles out there on the web. You can get this stuff straight from the doctors and scientists who wrote it. But you probably cannot understand it without hours of reading and note taking. Then there's the middle of the road medical websites that put it in pretty simple terms. I like those too. Big letters and plain truth.
I loved Lucinda Porter's stuff on hcv advocate when I was first diagnosed. Then I began to read her blog at lucindaporterrn.com. She always calmed me down. She knows a lot about medical research. Her experience is both personal and professional. Always calming and available 24/7. I could pick up her book and start reading on any page and feel better within minutes. This may seem silly, but I felt like she loved me and cared about my life. I never dreamed that she and I would become the good friends that we are today. I can honestly say that she really does have a loving and generous heart. 
Then there's my blog. I took my journals and my desire to help others and started typing right into WordPress. I poured my heart out like a satellite into the universe. You pinged back. I was not alone any more. xo I knew nothing about running a website. Still don't know much. I'm so thankful for the blogger friends who help me! I had a heart to help others who were in the same circumstances I was in.
During my first months after my liver failed there were long nights searching on the internet. I longed for a best friend who understood what I was really going through. Later, when I had every side effect that the Hepatitis C Treatment literature warned about, I wanted to feel sorry for myself. Did you ever feel like you have gone through something for a higher purpose than you realized? Of course you have. We all know that our own suffering in life has forged strong tools in our minds that we used to survive. I know from personal experience that your stories and research shared here, on forums, facebook, twitter, and google+ have lifted me up when nothing else could.
So I took all of my troubles and spread them out here for all of us. Our shared story of survival is available to anyone who types in a Search for a Hepatitis C and Cirrhosis Cure.
We stand shoulder to shoulder as we embrace life and share our deepest concerns, hardest battles, and the power of love. I hope you feel at home here at the Best Friend's Guide. I really picture you sitting across the kitchen table from me as we discuss the frailty and the beauty of our lives. There are a lot of good resources on the net. I love pointing the way to them, because I realize that I don't have all the answers. But I've been there and I'm a seeker. Together we'll find the answers we are looking for.
Most important? Together we find the strength to live our best lives every single day as we continue to embrace a powerful vision of our future.
I had to fill in that "about me" page. xo, Karen:P That's enough about me. What about you?
How has Hepatitis C or Cirrhosis changed your life? What have you learned on your search?
pic via telegraph.co.uk