You Can Treat to Cure Hepatitis C with Sovaldi and Olysio –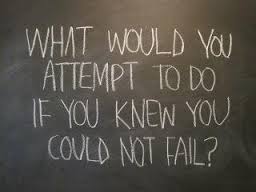 It takes a leap of faith to go through Hepatitis C treatment. Sovaldiand Olysio are being called the cure, yet it still takes a lot of courage to take the drugs. You can Treat to Cure Hepatitis C with Sovaldi and Olysio in combination with other drugs like Ribavirin, and Interferon. I was on the first wave of the protease inhibitors and got sustained viral response after my first undetected. It is exciting to know that many of you will be undected or  Hep C Free! I was going through some old books and ran across one that I first read years ago. One of the quotes that I had underlined jumped off the page. I thought of my Best Friends who are battling for their lives right now. The dog eared page asked this question:
What would you attempt if you knew you wouldn't  fail? 
I'm pretty sure I bought that book at a garage sale.  It was one that I used during my early morning quiet time.  My morning time was much the same then as it is today.  I sit in my chair drinking coffee, with a notebook of some kind in my lap, trying to clean up my brain before I get the day going.
This particular line caused me to stand up and take notice. So much has changed since I first read that question.  It really made me stop and think about everything we are all going through right now.  For starters I was diagnosed with Hepatitis C and end stage Cirhossis almost four years ago.  It was hard for me NOT to look at this question without taking a before and after viewpoint.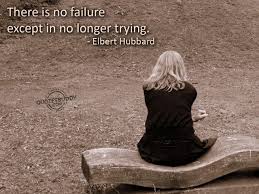 Before: I felt like I had reached a really brave time in my life.  I was an empty nester, and my daughter and her family were independent. While they didn't need me as much, I enjoyed spending fun time with the grandkids.  I was reaching out and teaching more in new areas.  I was doing some travel and planning even more trips. I was sewing up a storm and gardening, reading and writing. Bike riding and learning Tai Chi took up my evenings when I wasn't grading papers.
The bottom line is that I had begun to look at my life from a new perspective.  After age 50, you can do the math…. while it's not over yet, it's time to look at what you had dreamed of doing in your life.  With that in mind I began to look at what things I wanted to attempt.  Some of them were small things like seeing Eric Clapton live on stage.  I wanted to run a ½ marathon.  I wanted to learn karate. Teaching children to read in a third world country was on my list also. I wanted to run my own fruit stand from the back of a pickup truck. I'll bet you have some cool dreams too!
This part is hard:  I knew that I had to stretch myself personally in ways that I had never done it before.  I had some wounds from the past, some habits that had not been confronted, and some anxieties that took up too much of my time.  I wanted to attempt to overcome these things.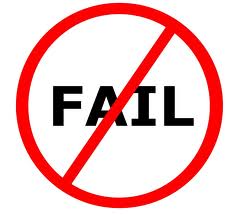 I was working hard on getting enough momentum to get started on all these areas.  I was looking at it very seriously.  I was also battling fatigue and brain fog and did not know why.  It's funny the way our minds work, I became almost like a stubborn child in my attempt to accomplish some of these dreams.
Did my body tell my mind somehow, subconsciously, that I was dying?  Was that the reason that I felt a sudden race to get all these things done at once?  The urge seemed almost to drive me at times.
After: if you've read the blog, you know about my story so I will not go into the details.  But, all of a sudden all the other dreams did not seem so important.  All of a sudden every breath that went out of me could be the last. All of a sudden I did not want a close my eyes.  All of a sudden every face, every tree, every cloud, everything – might be the last thing I would see.
Talk about a new perspective.  Going from a mostly pain free body compared to a less than two year death sentence was pretty radical.  The goals that I had looked toward now seemed truly impossible.
It was time to shift my goals and look at that question again.  I invite you to look at it with me.
What would you attempt if you knew you wouldn't fail?
Our lists may look somewhat alike. 
I would treat for Hepatitis C.
I would change everything about my diet.
I would stretch myself every day.
I would confront my anxieties.
I would let go of the past.
I would attempt to recover my life.
I would press toward the future.
I do not know what your "before" looked like. You may have been like me and trying to sort out the past. You may have been preparing yourself to make some big changes in relationships, education, or your job.
You may have been putting those things off. You may have been sitting still. You may have been spinning your wheels. Maybe you were waiting for something big to happen that would kick start the rest of your life. Perhaps you were watching for a sign. I know a lot of my time was spent wondering what it would take to move me in the direction that I wanted to go.
I have a good idea what your "after" looks like. Been there. Still there in many ways.
When you get a diagnosis like Hepatitis C, it is devastating. Many of you may have gotten the diagnosis years ago. You may have even tried treating before. I know that some have relapsed. Others have had to discontinue treatment because they could not tolerate it. A lot of people have been non-responders. It makes me sad to think of those whose body has slowly declined. The liver is a hard working organ, but it eventually gives out, like mine did.
Now it is time for you to look at the question and ask yourself: What would you attempt if you knew you couldn't fail?  What dreams do you have?  Getting rid of the hepatitis C virus is no longer just a dream.  It has become a reality for many of us.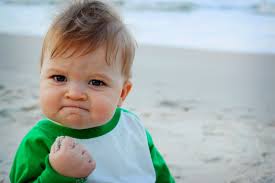 This is an exciting time for anyone with the virus. The word cure has been used and with it, a whole new perspective can be ours. The after is still being written. Yes, we will attempt treatment if and when possible. We will save our own lives by changing our diet and lifestyle.
We will stretch ourselves as far as we can to face off with our old fears, habits, and circumstances. We will get out the notebook once again, pour a cup of liver loving coffee, and start that list anew. We will attempt something new every single day that we breathe.
Some days I attempt to hold a yoga post for 10 extra seconds. Some days I plan an overseas trip. Other days, I plan to run another race. I also plan to stay connected with my Best Friends. I attempt to work on a blog every day. Stiff or painful joints from RSI will not stop me. You are deeply ingrained in my heart even though we have never met. I wanted to share this with you. I want YOU to think about what you would attempt if you knew you could not fail. Push, I say. And then push harder. We're in it to win it.
Xoxo Karen:)
I hope You Can Treat to Cure Hepatitis C with Sovaldi and Olysio! What else will you attempt dear friends?