When You Cant Sleep with Hepatitis C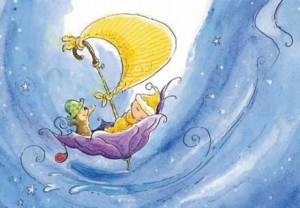 You're getting very sleepy. You're eyelids are getting heavier and heavier. You feel your arms and legs begin to relax. Your thoughts begin to drift off toward dreamland as your head sinks deeper into the pillow. BAM! You're awake again. You felt an itch on your nose or your bladder nudged you out of your peaceful slumber. It's over for a while. You may as well get up and go sit in front of the television or the computer screen. If you just lay there tossing and turning, it is frustrating. But you're so very tired and sleepy.
When you have Hepatitis C, there are many things that can create a state of insomnia. Sleep reversal pattern can keep you from going into the deep dream sleep. Cirrhosis and liver disease itself can lend to hepatic encephalopathy, which is another cause of sleep disturbances. Being wide awake and tired creates mental anxiety which leads to an even more agitated state. You toss and turn all night and then fall asleep at a drop of the hat during the day. There could be a room full of noisy kids with a television blaring and I would be drooling on the sofa. But at night? Yep. Eyes wide open.
Lack of sleep can add to the problems that you are already facing. We human beings need sleep! It can restore us physically and mentally. Our body conserves energy and is believed to heal and repair itself as a result of sleep. Let's face it, we just get tired. Fatigue is no fun. Who doesn't feel better after a good nights rest, or feel worse if it is impossible to get it?
Nobody can do without sleep. If you are like me, you have probably had Hepatitis C for a long time and thought you were just not a good sleeper. Even when I was physically exhausted and could doze off initially, my eyes would pop open after just a few hours. I tossed and turned trying to find a cool spot in the bed. A midnight raid on the refrigerator always seemed to help a little, but never ever did I experience a full night's sleep that was uninterrupted.
Lack of sleep decreases the brain's ability to reason, focus, remember, and even regulates your mood! Mom used to tell us we needed to go to bed when we were tired and cranky. She was right. It is nearly impossible to put things into perspective when we are sleep deprived.
I have a bag of tricks. You can go through and pull them out one at a time, or heck… use them all at once.
Leave the light off. If you have to get up after 20 minutes of sleeplessness, try and stay away from any light source that might alert your brain to stay awake. Get up and turn on soft light as a last resort. Read comforting and reassuring books or websites.
Get your body and mind ready. Yoga, quiet reading, deep breathing, and prayer or meditation can calm you down and prepare you for sleep. If you are tense, ask for a light back rub from a friend or loved one.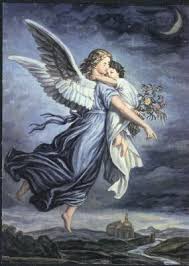 Listen to non-arousing music. I love lullabies, quiet symphony, or Indian flute (elevator music lol) before bed. Even a theta deep sound vibration soundtrack can be useful. White noise such as a fan may help too.
Eat. This may sound contrary to popular advice, but I always have a protein snack just before bed. I even get up in the night and grab a spoon of almond butter if I have to get back to sleep for a big day. A bowl of oatmeal or whole grain toast and milk help just before bed. I personally feel that the combination of grain and proteins are a key to my best sleep. Avoid caffeine or nicotine at a late hour.
Have your ritual in place. Comfortable temperature and clothing, or lack of, may be a part of your routine. Maybe you like lotion on your feet just before you turn off your lamp. I am a slave to my bedtime rituals.
Sleep aids. I tried Melatonin with good results over the years. My transplant doctor took that off of my list. He approved Benedryl. I have used Ambien and also Xanax. I currently use ½ of the .05 Xanax on those occasions when falling asleep is easy, but staying asleep is hard. Sometimes even ¼ will help, but my doctor insists it is the placebo effect. Talk it over with your doctor. Some have tried Lunesta, Sonata or other medications. Only your doctor can advise you regarding which is right for you. I hated taking Ambien because of my end stage liver disease but while on Hepatitis C treatment, I did use it occasionally. That is another blog.. Sleeping while on treatment was a crazy mess.
Knowing that you have the Hepatitis C Virus and understanding how hard it is for your liver to function if it has progressed to cirrhosis is hard enough. You need all the rest you can get to stay mentally alert and focused so that you can manage your health care.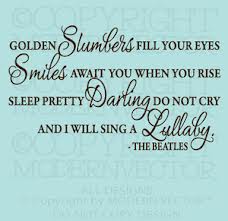 I'm getting ready to tuck in now. It takes me about 20 minutes for my ritual. I try and head that way as soon as the sleepy feel comes on. I'll lay there and think of you, say a prayer, wishing you a good night's rest tonight. My last bit of advice? Feel loved. Just breathe in love.
I'll fall asleep believing that you will find a soothing solution to your restless body and mind, and that you will be in perfect peace, and lie down restfully, feeling the love.
Tuckin' you in, Karen:)
Click here for a sweet Golden Slumbers Beatles Youtube When You Cant Sleep with Hepatitis C
Pics via Almightydad.com, Ebay.com, Whycatholicsdothat.com