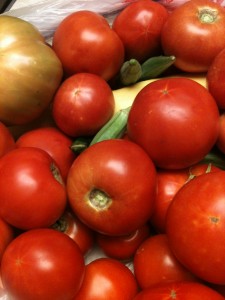 What Foods are good for Hepatitis C and Liver
I'm glad you asked. Because the diet that I have put together has been a huge part of what saved my life. I call it a liver loving diet. When I was first diagnosed, I started making lists of all the vegetables and fruits that were good for the liver. I also researched the types of protein that would nourish me without creating a burden on my liver.
A liver loving diet is easier than you think! My Dr's list is meat, vegetables, fruits, and protein to protect and heal your liver.
You can still shop at your local grocery store. You may have to learn to use different ingredients. But it is so very do-able! Please make it easy on yourself and check out my Low Sodium shopping list.
The truth is that you can just eat a well balanced diet and cleanse your liver at the same time. If you have sodium problems, be more cautious. But a basic low fat diet is the best food for everyone. That is true for you on Hepatitis C treatment or with liver disease.
Protein can be a problem for the liver. It has such a hard time processing certain foods. This is really true when you eat large meals. For example, when I want to make a cheeseburger, I get lean meat. (I go for bison or piedmontese beef when my budget allows) I use swiss cheese and a low sodium bun. Add some no sodium ketchup or tomatoes with no sodium mustard! Then I top it off with lots of fresh dill instead of pickles.
When you try and think about avoiding certain food, it is confusing. Try and focus on what foods that you CAN eat. There are tons of them!
When I first started reading, I did not like the idea of Tofu. Still don't. But my transplant doctor at Nazhi  Zuhdi told me that a well rounded diet for End Stage Liver Disease can include meat. That news made my day! My motto is to run it by your doctor.

I am going to give you a quick look at what foods are good for Hepatitis C and Liver Cirrhosis.
Powerful Protein!
Lean meat such as fish, chicken, eggs, bison, beef (I get extra lean or piedmont beef)
Plant based proteins such as quinoa, beans, chickpeas, whey, and soy
Yogurt or other no or low fat dairy
Valuable Veggies!
Any cooked green like spinach or kale is good. Mix them with lettuce for a salad. Green beans, corn, peas, potatoes, sweet potatoes, broccoli, brussel sprouts, cabbage, tomatoes, cauliflower, cukes, beets, rutabaga, onions, and garlic are all good too.
Fresh is best. Wash it good and don't cook the veggies until they are limp. Try to shop in the frozen food section. There is a lot more nutrition and less sodium than canned foods.
Good Grains!
Rice – black, brown, or white, whole grain breads and pasta, and oats are super too.
Fun Fats!
Olive oil, coconut oil, avocados, and nuts
I love to eat. Small meals eaten throughout the day can help to stabilize your blood sugar. Mix a little protein with your veggies and grains for each meal. Just remember the food pyramid that your teacher sent home from school.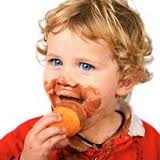 About half of your diet will be fruits or veggies. The other half will be grains and protein. Allow a little room for desert too! Dark chocolate, pop tarts, popsicles or even an occasional piece of pie or cake are all fine. If you get your energy from good foods, you will not crave sweets as much.
Take a grocery list with you. I shop on a budget and stock up when the items that are liver loving are on sale. I also like crock pot cooking and gravy. There IS a way to make low fat gravy. It's good too!
Most of all, your liver will love you. Print this or the low sodium shopping list out or make a list and stick it on your fridge. Knowing what Foods are good for Hepatitis C and Liver is a safe way to move out of decompensation. I got my MELD all the way down and my cholesterol is so low too. The liver loving diet is one of the best things that will happen as a result of Hepatitis C. You are going to feel so much better. It may take some time to get used to. Do not expect overnight results.
You may have a craving and go stick your whole face in the ice cream container. Call me and I'll help you pull it off of your head and remind you to get a popsicle next time. But you can do this. I promise. Slow and steady wins the race.
Your best friend, Karen:)
P.S. Drink a lotta watta throughout the day. The recommendation is half of your body weight in ounces. Caffeine only counts as half the amount of liquid. So at 160 lbs, you need 80 ounces. If you drink 20 ounces of coffee or tea, it only counts as 10 ounces. That is because caffeine acts as a diuretic and causes you to lose fluid. xo
If you liked this one, maybe these links will help you also!
Sample of Liver Loving Daily Diet
Is Protein Good or Bad for Your Liver
Protein is Vital For Healthy Liver Maintenance