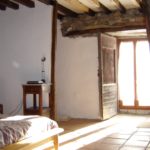 Long before Eat Pray Love was published, women were going on retreats. I'm not sure what makes up a retreat, although I talked a bit about cancer retreats here. I encourage you ALL to look into taking any amount of time for whatever you call a retreat. There are certain things I've looked for in the past when my heart felt the hankering to be alone in a place of rest. You may think it's somewhat like a runaway? Nah. Not like that. More like running toward something:
Silence         Rest        Focus         Growth          Instruction     
My early retreats consisted of hiding under the sheets on the clothes line. No one could call me to sweep the floor or babysit my sisters. Well, they could call, but on "retreat" I didn't answer. My poor mother.
Alone seems to be a central theme… alone with God. My first silent retreat was several days at Notre Dame in a teeny dorm room with a door that locked. I was hooked.
A journal has always been imperative, along with a really nice pen. All the meditating, praying, reading, and listening lends itself to writing. The only sound is the scratch of the ink and myself growing.
I've led workshops and retreats both large and small. I have caravanned with groups to attend Christian women conferences where we sang, and danced, and got tips on how to overcome ourselves.
I've spent time in a yurt with a musician playing a didgeridoo and guitar music. We all lay on the floor with our eyes closed. There were gongs and yoga moves going on too.
Mostly in retreat, I pull back from life, into myself, and grow in the mental, spiritual, and physical realms.
It's that time again… and this one will require some effort. I'm attending yoga school and will emerge as a certified instructor. Cover your ears, I'm letting out a whoop! Do whooping and yoga go together? The focus is on restorative healing. I'm going with the beginners approach which is a good thing since I'm walking with a cane. Slight injury and healing quickly. Every day in every way I'm getting stronger.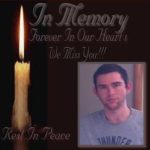 An Important Aside: Gavin's mom and I just exchanged texts for the first time. I'll soon meet her and the family. He's my liver organ donor. My hero. My lifesaving gift. She's a sweetheart of a mom and I'm going to hold her heart so gentle and strong. Retreats are also a time to process big stuff. Life changing stuff…. I'm writing about Gavin, but couldn't wait to introduce you to him, with mom's whole hearted blessing. He is my Facebook friend now. I've been on there for hours and hours reading about my hero. Gosh I love that kid. I'll fill you in on details as we go. 
We are all so busy. Your quiet retreat may be 30 minutes alone on a yoga mat. Take what you can get. After cancer and a transplant, you get to take a little extra time to heal up right and proper. I'll be eating Ayurvedic and totally immersed in the experience. I'll poke my head in now and then. Mostly, I'll be studying and posing….. and soaking up good vibes.
Namaste, xo Karen
P.S. There's a long story about Gavin and I doing yoga. I'll tell it sometime.