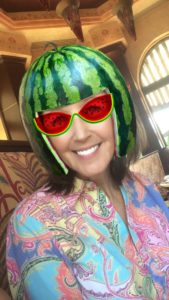 Some people think I've got it all the answers – that everything goes perfect for me. There is this blog thingy that I have somehow managed to keep alive (and award winning) through liver failure, treatments, chemo stuff, and – ta-da – a liver transplant. I was a sick person with questions. Then I learned to be a patient who got answers. They came from online sites, doctors, nurses, fb and other internet forums. Some of my most incredible insights I gained were in spite of brain fog from hepatic encephalopathy. Still, I'm no better than you.
We are all searching for happiness. We think it's elusive or outside of ourselves: in money, health, or other people. Experiencing pleasure is kind of "at the top" of our list every day. When we're sick, it's plain ole Not Fun. One thing I can say though, is that I have fun every day. If not, I would have quit fighting for this fatigued, Hep C Virus, achey, pill popping life that I'm living. I can hear you saying, "Same! Me too!" and this blog is for you, sweetie.
You've got everything it takes to make your life what you want it to be.
Moolah – You might not have a lot of money. People who win the lottery and people who lose a limb were interviewed and guess what? A year later, the person who lost the limb actually scored higher on the happiness scale. So money, just like Pink Floyd knew, get a good job with more pay, you're ok.  Most Americans have got enough for food, a bed, and enough clothing to keep us from being nakey. Stuff is expensive and can be fun. It doesn't buy happiness.
Health – It's ironic, but sick people tend to have this ability to be grateful for every moment. Many of our best friends who gather here on the site are hanging on to the edge of life. Some of them have even passed over into eternity. In spite of that, don't we remain determined to live out our days in a state of mental and spiritual peace? We are giving, courageous, and thankful for what we have. I look at people with healthy livers and strongish bodies and wonder what in the heck they have to be unhappy about? We are all trying to keep breathing and be in enough comfort so we can eat well and move around in our world.
Connections – Whether you have a small group of neighbors, a big ole family, or an internet community to talk things out with – you're connected. I'm a bit of a loner in everyday life. I don't have the energy to get dressed and run around every day. I cook, eat, write, read, walk, do some yoga, and spend time with people. I relax and stare into space.
I wake up thinking about YOU every day. I'm connected to you in a spiritual sense that is hard to describe. If you are feeling more loved, stronger, at peace, and just a little bit more attractive – chances are you're getting a big cyber hug from me. We're all looking for that kind of love.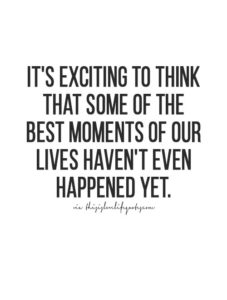 So you see, I'm just like you. Money, health, and connections are nice. I want just enough for this moment. Yeah, this day – and then the next. I'm an achiever and a goal setter. But my expectations are to just be happy and stay alive. You're the same. In this moment… we're feeling okay. We're taking care of ourselves inside and out. Xo Karen