Liver Loving Recipes – Tuna Salad
No one can pass a protein packed tuna salad with fresh veggies without feeling good about their diet. This little plate has 7 grams of protein and only 15 grams of good fat. The best part is that there is only about 75 mg. of low sodium in the whole plate! Talk about a meal for those taking Telaprevir, this is heaven! If you have cirrhosis or hepatitis c, this one is for you.
The Miracle Whip is the lowest sodium spread that I have found. I use it to make my Easy Low Sodium Mayonnaise. Check out how easy it is! The Westbrae Natural mustard has NO sodium! Loving this salad! xoxo Karen:)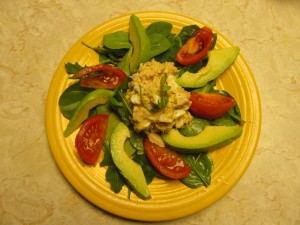 Liver Loving Recipes – Tuna Salad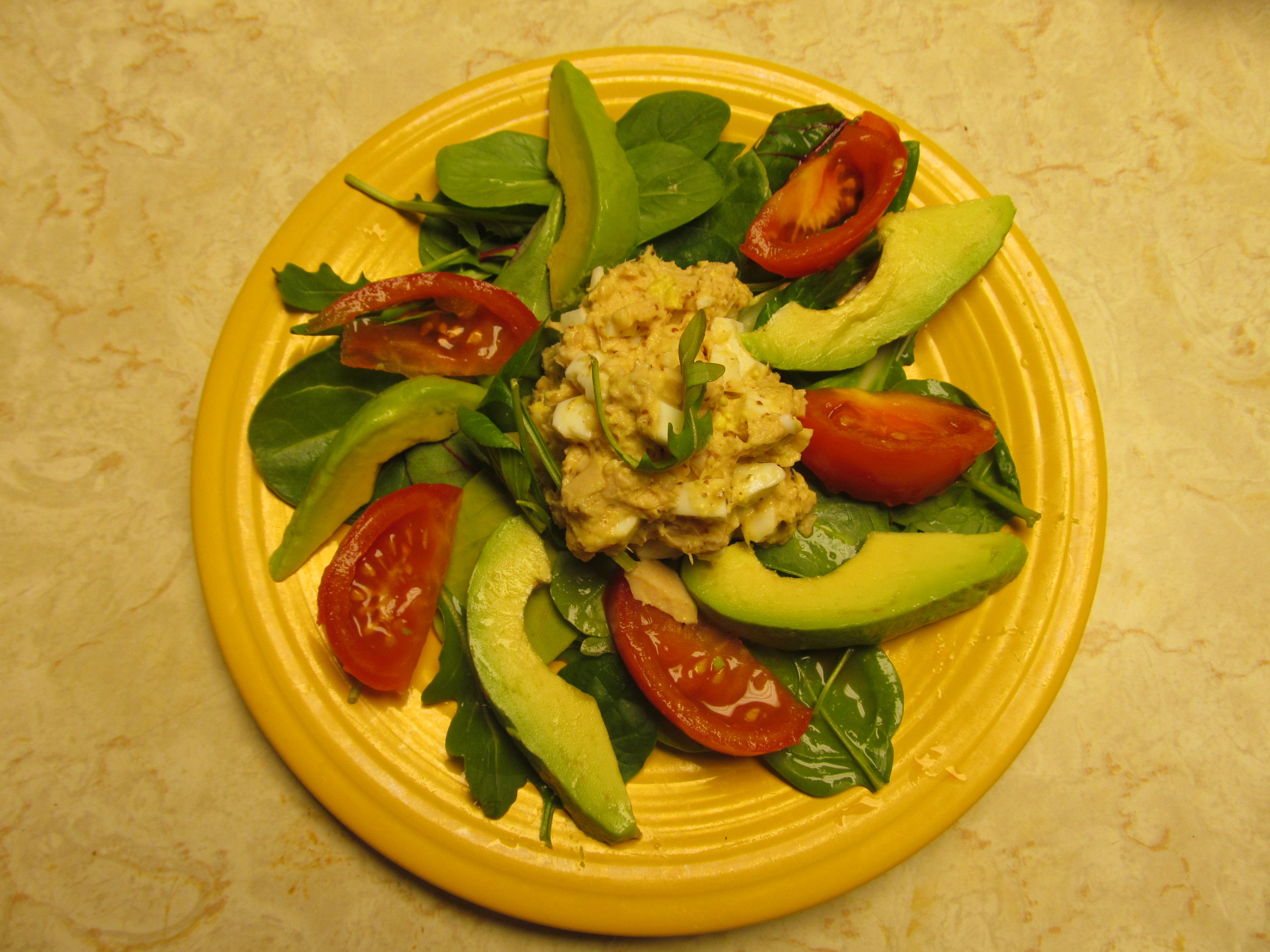 Prep time 5 minutes. Serves 2. Just double or triple it if you are serving more. My dinner last night was the one in the pic. Try all of the liver loving recipes at ihelpc.com xo, Karen Hoyt
Ingredients
One can of low sodium tuna
1 Tbs. Miracle Whip salad dressing or Karen's Faker Easy Low Sodium Mayonnaise
2 Tbs. Westbrae No Sodium Mustard
1 boiled egg
Green salad mix
1 tomato
1 avocado
Fresh or dried dill weed
Instructions
Chop the boiled egg
Mix with low sodium Mayonnaise, salad dressing and mustard.
Add other ingredients and stir
Place greens on plate with avocado and tomato and place ½ the tuna mix on top. That's it. I'm telling you, cooking and eating a liver lovin' diet has never been easier. Tuna Salad is my new fave!
http://www.ihelpc.com/liver-loving-recipes/salads/tuna-salad/
ihelpc.com@gmail.com
Liver Loving Recipes – Tuna Salad