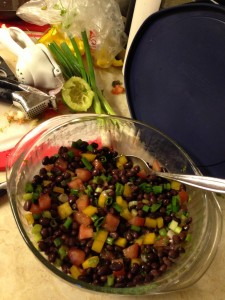 Low Sodium Black Bean Pico De Gallo  
I'm all about the bean for healthy protein. A Hepatitis C diet needs good plant protein sources and this one has lots of color and flavor. This Low Sodium Black Bean Pico De Gallo is a great side dish or can be served as a snack with low sodium tortilla chips. I mixed this up in about 10 minutes. Yummy! Looking at the ingredients again.. NO sodium except for natural occuring in veggies with is miniscule.
Low Sodium Black Bean Pico De Gallo

Low Sodium Black Bean Pico De Gallo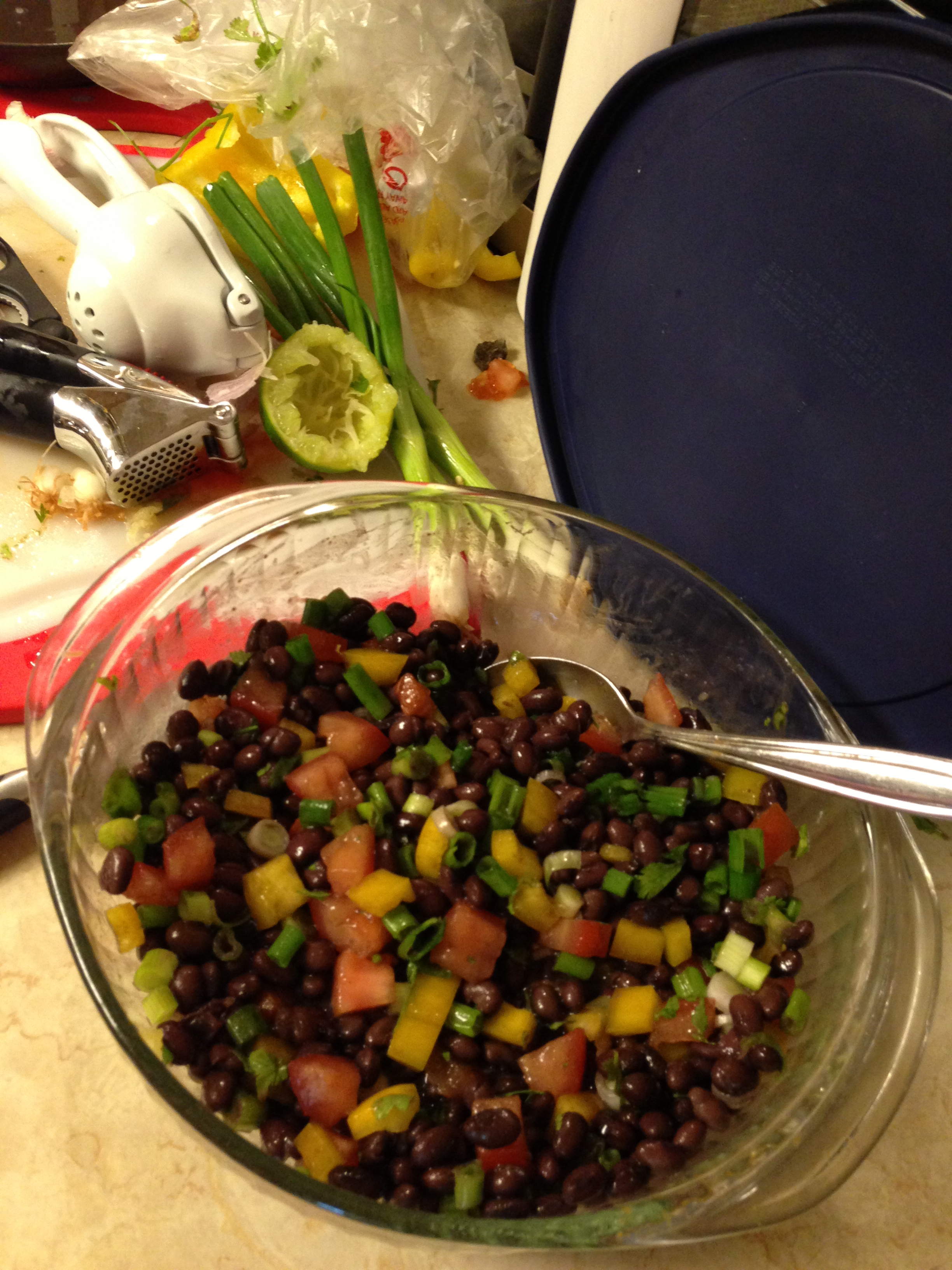 This No sodium Pico is a great side dish with sandwiches or you can serve it with fajitas, burritos, or tacos. Full of plant based protein, it is a liver loving recipe!

Ingredients
2 cans No sodium Black Beans (or cook your own)
1 Cup chopped green onion
1 chopped Bell Pepper ( any color)
1 garlic clove or 1 Tbs. ground garlic
1 fresh diced tomato
2 tsp cumin
2 tsp Mrs. Dash Extra Spicey
½ Cup chopped cilantro
1 fresh squeezed lime juice or to suit your taste from a bottle.
Instructions
Drain the beans well.
Add chopped veggies.
Squeeze the lime right into the bowl.
Shake some spices and stir.
http://www.ihelpc.com/liver-loving-recipes/salads/low-sodium-black-bean-pico-de-gallo/
It is great chilled, but I made it while the kids were here working on that cigar box guitar the other day. You can serve it immediately! I like to thaw out frozen corn, but did  not have any. Makes it even better!

You have got your protein, probiotics, antioxidants and just some darn good food that loves your liver.
Low Sodium Black Bean Pico De Gallo