Talapia with Dill is so easy to make.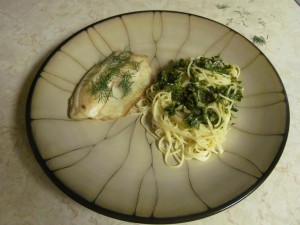 I threw this meal together in less than 20 minutes start to finish. The fish has 20 grams of protein and 75 mg of sodium. I buy the frozen filets at Walmart for $6.95 and there are about 10 portions. They are individually wrapped so you can pull one out easily.
I use the toaster oven a lot in the summer so the house doesn't heat up. You can bake these in 15 minutes, use a George Foreman Grill, or use a stove top skillet.
The Pesto is a great accompaniment to it! Garden fresh dill tops it off and adds flavor and color!
Recipe and Directions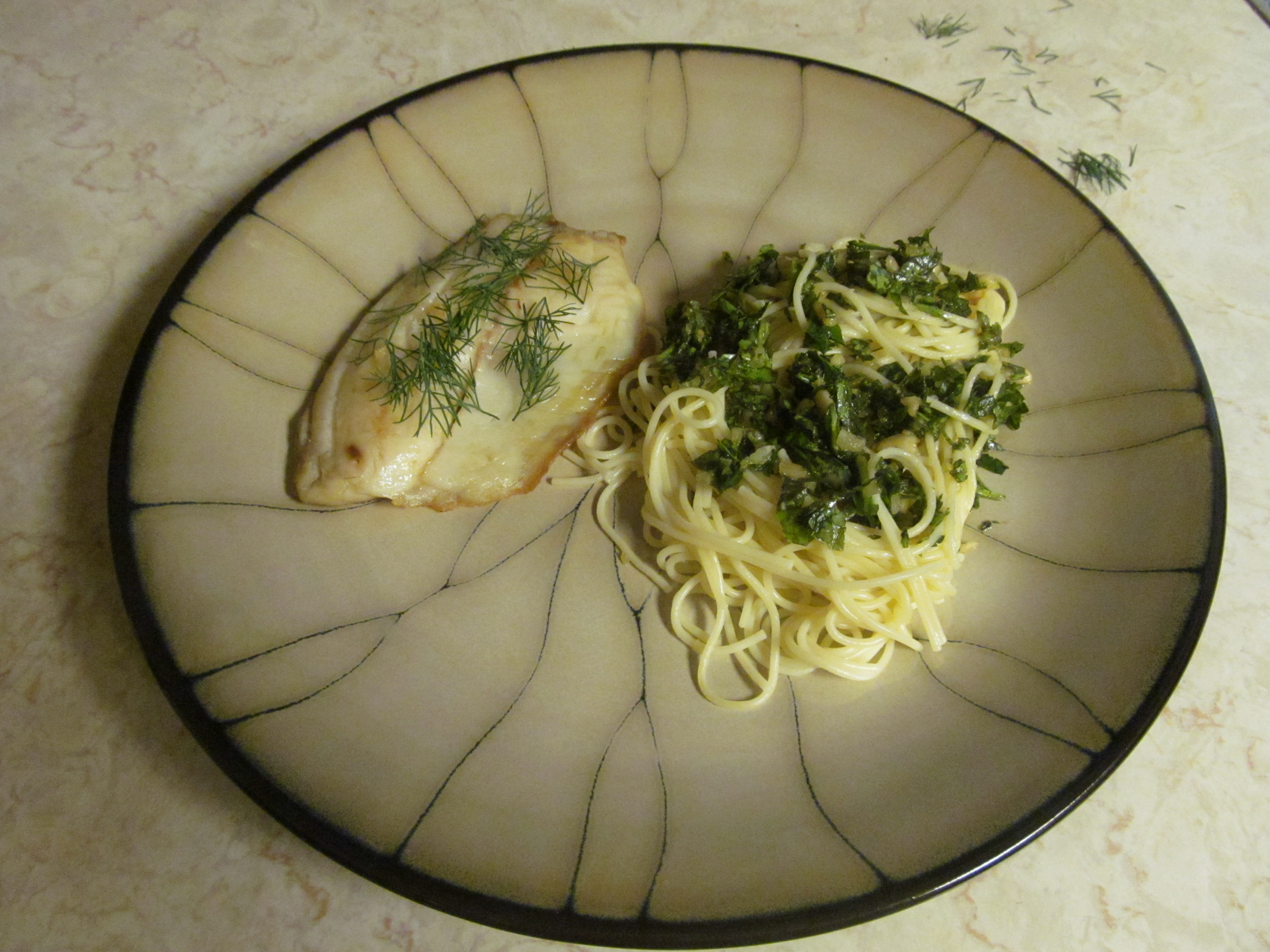 Ingredients
Talapia Filet
Cooking Spray
Fresh or dried Dill
Instructions
That is it! I squirt lemon juice and dill weed from the garden on top. You can get fancy and make a little sauce if you have the time. Do you like a fish sandwich? Put it on a bun or bread with Low Sodium Mayonnaise, tomato and dill.
I just finished writing about Hepatic Encephalopathy and needed something quick. Mmmmm. Don't you love feeding your liver some easy to digest food?
BTW - man sized appetite? Fix 2. Talapia with Dill is going to be a mainstay in your liver loving diet.
http://www.ihelpc.com/liver-loving-recipes/meat-dishes/talapia-with-dill/