Lemon Cayenne Chicken with Black Rice for Liver Cleanse
I just saw a forum post regarding liver cleanse that recommended Lemon juice and Cayenne Pepper. I decided to makeLemon Cayenne Chicken with Black Rice for a safe Liver Cleanse with Cirrhosis.   I had some chicken breasts cooked in my slow cooker with low sodium barbecue sauce. (it has Braggs Apple Cider Vinegar in it which is good for liver also) There was a bowl of black rice in the fridge. So I whipped up a little liver cleanse meal. It had about 100 mg of sodium, 30 grams of protein, practically no fat, and I decided to take a pic and share it with you.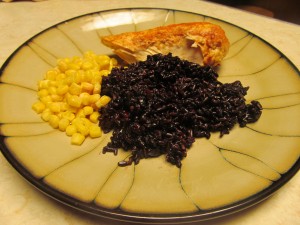 Lemon Cayenne Chicken with Black Rice for Liver Cleanse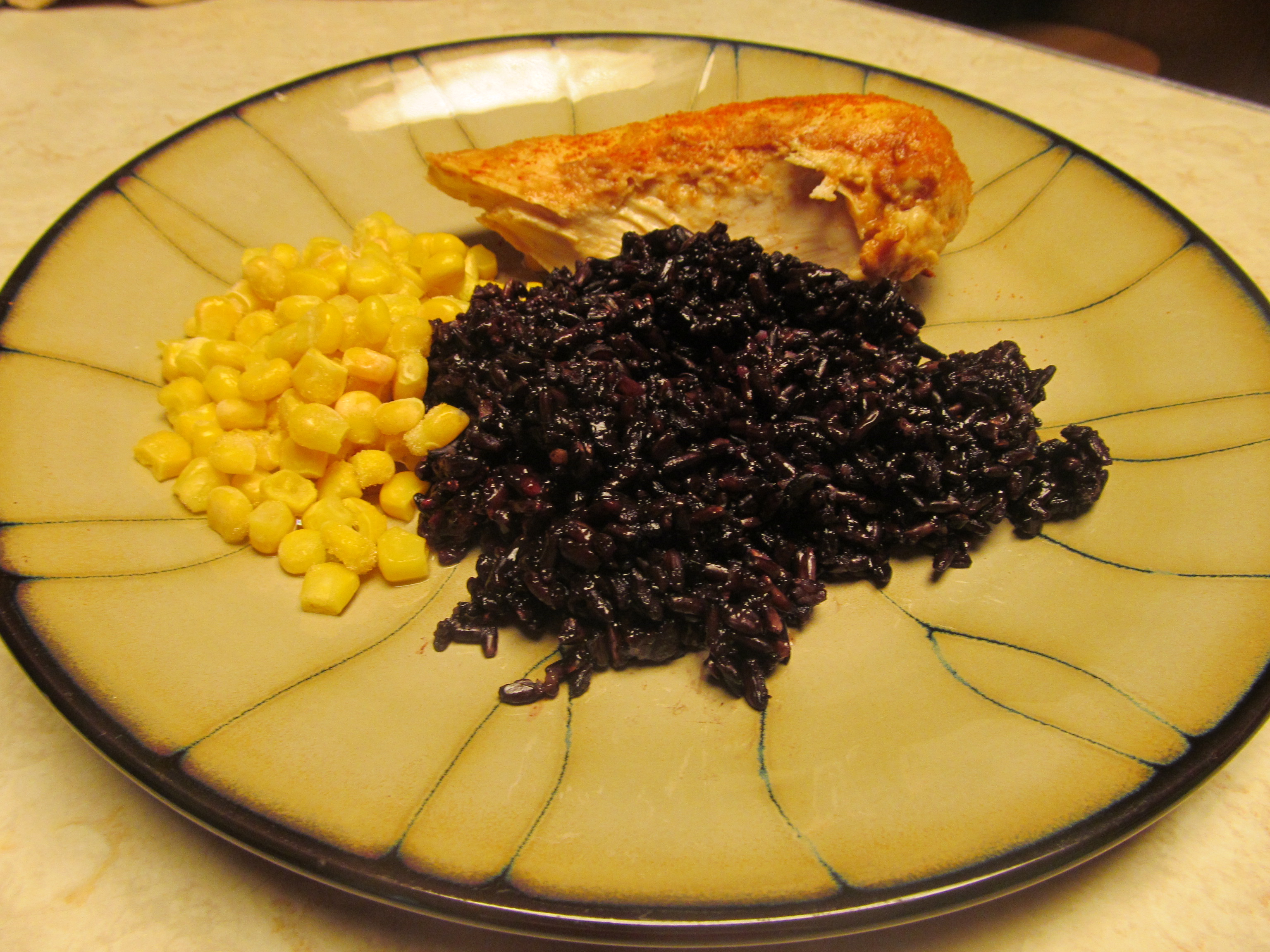 My Transplant Dr says that liver cleanse formulas can be dangerous with Cirrhosis. So I just eat healthy liver cleansing food. This recipe does the job for me and it's so easy to make.
Ingredients
1 ½ Cups Cooked Black Rice
½ Large Cooked Chicken Breast
Big shakes of Cayenne Pepper (to your taste)
A squirt of lemon juice (to your taste)
Instructions
I put the chicken and black rice on the plate.
I shook the Cayenne Pepper and squirted lots of Lemon Juice and zapped it in the microwave for 5 minutes with a little frozen corn. That's it!
Once again, the only sodium is what is in the chicken!
http://www.ihelpc.com/liver-loving-recipes/meat-dishes/chicken-for-your-liver/lemon-cayenne-chicken-with-black-rice-for-liver-cleanse/
Liver Cleanses need to be approached cautiously and only with your doctor's approval. This meal is liver loving and fast to make if you keep chicken for your liver on hand. I am mentally alert with none of that carb or protein coma feeling. Shouting out a big thanks to my friend for sharing. I have enough energy to finish another blog post AND do yoga. We inspire each other, don't we? Karen:)

Lemon Cayenne Chicken with Black Rice for Liver Cleanse  is just another way of eating well and avoiding foods that are not good for you. Do these ingredients really help fungal or toxin build up? Who knows? I'll even take the placebo effect of feeling good though. That is because I know that every bite that went into my mouth tonight was the BEST food that I could nourish my body with while dealing with cirrhosis.    Eating well and feeling better the natural way, KH:)