Hepatic Encephalopathy a Hep C and Cirrhosis Nightmare –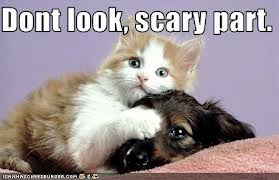 Hepatic Encephalopathy – I am going to tell you now that I hate those 2 words. Honestly, they scare the dog water out of me. My own life before I found out that I had Hepatitis C was nothing but a Hepatic Encephalopathy nightmare. I didn't even know why.
Those are long words, so let's call it HE for short.   You know by now that I tackle the worst topics with an attitude. This is one that is hard. We are talking about our brain – our ability to think. For now, let's just break down the why, how, and what in the heck is Hepatic Encephalopathy.
HE is a condition of the brain. It is the result of a liver that is unable to function well enough. There are symptoms you can watch for. Unfortunately, if we have HE, our minds do not always recognize it. Is there a treatment? Yes. We are going to talk about it. This is so painful to write about. If you or a loved one have dealt with it, you know what I mean. We do not want to believe that it is happening to us, but if we do not face it, we cannot be treated for it.
Hepatic Encephalopathy is caused by your body's inability to process protein. We know that the liver is responsible for food metabolism and filtering our blood. A liver that is cirrhotic is unable to do that effectively, so the toxins circulate and effect our brain.
Symptoms – There are symptoms of HE that you can watch for. Some of them may be mild and others more severe. They can fluctuate depending on your diet, lifestyle, and medications.
It starts off with being a little forgetful, or confused.
You may have problems with sleep patterns.
You find it hard to concentrate.
You can feel uncoordinated.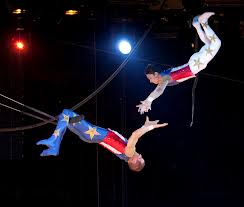 I did not trust my own instincts at times. I would take naps during the day to make up for lack of sleeping at night. Many times, I was childlike and silly. It can seem like you are drunk. I was forgetful and had to write everything down. Most of these can also just be part of the aging process. But with liver damage, it is an indication of something much more serious.
Getting worse – When I complained of all these symptoms before my diagnosis, my doctor prescribed antidepressants and sleeping pills. We kept taking the dose up and adding more. I know now that it only made my condition worse. My book basket beside my bed was full of magazines with shorter stories instead of the books that I had always read. Instead of trying a new lesson plan, I stuck with what was easy for me the last year that I taught before I found out that I had Hepatitis C. The forgetfulness and inability to concentrate should have been a red flag. But in my confusion, I made excuses for the behavior. Depression began to set it in even more.
 I can honestly say that I barely remember the last 2 years before diagnosis.
Motor coordination can be effected. I love video games, and yet grew to the point where they were no fun. I quit journaling because of poor handwriting. I fell down a lot. I ran into walls. At one point, I had a huge black eye that covered part of my face that lasted for weeks! I fell off of a horse and dislocated my shoulder. Even sitting in a tree swing with my grandkids made me dizzy beyond belief. The girls thought it was funny and would push me higher!
When my coping skills declined, I experienced anxiety. We all face anxious moments every day, but I was unable to deal with them with my usual strength. I drank extra coffee to stay alert, which increased my nervousness. I would get the jitters, which I blamed on the medications and caffeine.
You may be able to identify with these symptoms. The pattern is clear to me now, but it sure was not at the time. The symptoms come on slowly and we learn to cope with them. We adjust or compensate for the area we are weak. If I had severe confusion and was not able to cope with a situation, I would write it on my computer, and spend time thinking of ways to get through it. Toward the end, I would forget I had a problem. Honestly, those who have HE may live a pretty carefree life at some points. We cannot remember to worry. We can laugh about it, but it is also very sad to us.
My personality began to change. When HE was most prevalent, I was as meek as a lamb and would go along with what anyone else thought was right. Other times, I would assert my opinion in an incoherent manner. Most of the time, nothing really mattered in Karen's La La-Land. Everything was fine.
I was sleep walking through life. Because I was able to keep up with all of my social and work obligations, no one really questioned me. I laughed a lot. Slept a lot. Stared into space a lot. And took a lot of medications.
My marriage of 32 years failed. Within 6 months, my liver failed. I had varices and needed a blood transfusion along with paracentesis to drain my ascites. I was not in La La Land any more. I was in cirrhosis of the liver land and Hepatic Encephalopathy Land. Because I had dealt with this for a long time, I had learned to use every nutritional trick in the book. That would be my life raft. It still is today.
Treatment – If you have been diagnosed with Hepatic Encephalopathy, you are probably taking Lactulose. It works. It basically binds with the toxins and gets them out of your system fast! Most people who are on it stay close to the bathroom.
Lactulose will get a blog of its' own. So will Xifaxin and a Hepatic Encephalopathy diet. It took a lot out of me to write this. When I first began reading about it, my brain shut down. My friends and loved ones would give each other a knowing look. It was my signal that my brain was working in loops. Literally – those of us with HE end up talking in circles, walking in circles, and thinking in circles.
We do not have to be afraid of Hepatic Encephalopathy a Hep C and Cirrhosis Nightmare.  It may be a twisted maze of TIPS and taps, lactulose and lala land. But we can use many coping skills, medications, and lifestyle work arounds.
Now that I have broken the ice, I feel more free while talking about HE. It is nothing to be ashamed of. Those of us who have HE have good brains. We just do not have access to all of it all the time. I'm laughing now. When I write to my Best Friends, I do not worry about the spelling and grammar so much. I write from my heart and experience and rest in knowing that you understand!
I have compiled many pages of research and journaled a ton on HE and do plan on writing more blogs about it. Most of my pages are a mess since I have a habit of researching it when I'm zoney. Yikes! I better get to work while my brain is clear this morning. Xoxoxo Loving YOU, Karen:)
Look what else I found for you! 
Pics via thisandthatandtheotherthing.com,