Famous People with Hepatitis C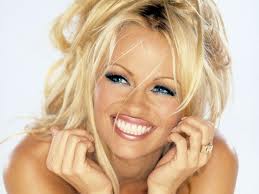 I did not even know what Hepatitis C was when the doctor first told me that I had it. Just like you probably did, I went online when I was released from the hospital. I had always been a Judd's fan. My daughter listened to them all the time and saw them in concert! I remember when Naomi Judd was diagnosed and retired. We were sad, and thought it was a strange blood disease that nurses got somehow. There was no internet at the time and very few people knew what the Hepatitis C Virus was.
When I looked at the list of famous people with Hepatitis C, it was surprising! Steven Tyler was actually appearing on American Idol that fall. I never missed an episode. Watching him week after week gave me inspiration that I too might beat the Hep C virus. He had always been skinny, but he still looked good and seemed so happy. He did not publicize his ordeal a lot in the press, but what I learned was that he went through treatment with Interferon and Ribavirin. He talks about crawling up the stairs when he couldn't walk from fatigue.
It destroyed his marriage to an Oklahoma girl that he had been with for years. I knew her family and he actually came to our little town for holidays. As far as HCV, he spoke of the harsh side effects and it was a warning to me: be mentally prepared for the fight of your life. I kept thinking that if he was allowed to treat, why couldn't I? I had Stage 4 Cirrhosis. I am sure his liver was in bad shape too. Yeah, he became my hero.
Evel Knievel  had also been a big part of my life. We lined up in front of the television in our living room to watch him perform his motorcycle stunts the whole time I was growing up. I actually went to the Snake River Canyon years later and was in awe of his vision to entertain people like he did. Too many injuries led to blood transfusions and Hep C. He had a liver transplant, but it was too late. He died of liver cancer, which scares the you know what out of me. 
David Crosby had liver transplant and bravely tell his story of Hepatitis C. Their Déjà Vu album got a lot of playtime at my house. Dad loved them and we harmonized often to Teach Your Children and Our House.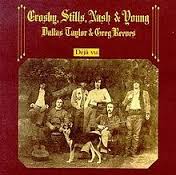 Christopher Lawford, besides being a member of the Kennedy clan, was always a public figure as an actor. He became an important advocate and activist for Hepatitis C and his book has helped to create a lot of awareness to drug addiction as well.
Natalie Cole has captured all of our hearts for generations. My parents loved her dad. Her battle with drug addiction and Hepatitis C is well chronicled. She is very outspoken about her experience. Together with the American Liver Foundation, she and Gregg Allman work tirelessly to bring the plight of the hidden epidemic to the public.
Etta James' story broke my heart. Her song At Last became a favorite after hearing it on the Northern Exposure soundtrack. She battled a heroin addiction and later painkillers. She died too young.
David Marks of the Beach Boys had treatment for Hepatitis C and is SVR. He leads a healthy lifestyle and is still going. Who knew that?
This list is NOT in order of importance. Can you tell? I saw the Allman Brothers Band back in the day and had a copy of their Live at the Filmore album. Who can forget Eat a Peach? Their songs were the backdrop of my teen years. There are still times I feel like I've Been Tied to the Whipping Post. Gregg Allman is now an outspoken activist for HCV and is still touring! I learned while writing this that a biographical movie is being made soon!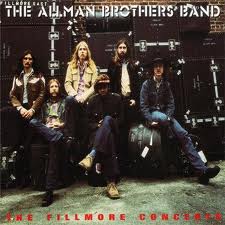 Keith Richards Rolling Stones talks openly about having Hepatitis C and I read everything I could get my hands on. He claims he cured himself. It was entertaining and brought me some hope, but I can honestly say that his methods are not for me. He's a crazy son of a gun and is still rocking!
Dusty Hill was another surprise for me. I saw ZZ Tops a few times. I liked the early stuff. He treated and remains undetected. Can you believe they are still touring? That will give you hope for sure!
Billy Graham is a Professional Wrestling champion who treated with Interferon in 2011 and remains undetected! He is doing well and is a survivor!
Mickey Mantle is a famous Oklahoman. We are proud of our big league Yankees Baseball Player. He was handsome, talented, and born in Spavinaw, Oklahoma. It's a little bitty town near Spavinaw Lake. What I did NOT know until a few years ago was that he also had Hepatitis C. He had battled alcoholism which fueled the Hep C. He received a transplant.  Sadly, he got liver cancer and died not long after the Alfred Murrah Federal Building was bombed. He helped raise money for the survivors and became a voice for organ donor groups.
Allen Ginsberg came to my attention as an author and poet. He was part of the Beat Generation, a literary movement that helped inspire the Hippie counter culture movement. I am a Bob Dylan fan and know that he and Allen had close ties during the early years.
Gomer Pyle – Who knew that Jim Nabors had Hepatitis B? I could not find any information about his treatment, but he married his partner in 2013, so he must be doing ok after his liver transplant. I'll bet he treated for it. I loved the Andy Griffith Show and Gomer was a fave, along with Goober.
Pamela Anderson – last but not least, she openly talks about getting it from sharing a tattoo needle with Tommy Lee. The Bay Watch Babe is still going strong! I wonder what she would be like with Riba Rage? And how does she keep looking so good?
This sums up my short list of famous people with Hepatitis C. Many of us Baby Boomers remember all of these celebrities. We grew up with them. I never dreamed we would have something in common like Hepatitis C. Somehow it does inspire me to see how they have dealt with it. Some are survivors, others have passed on. But we will never forget them. Knowing that they suffered from the same symptoms of liver disease or Cirrhosis gives me courage. Hearing of how they beat the virus with treatment surely brought hope to me. When I hear that many got a transplant and are still going, it makes me know that if I have to have one, I too can Dream On of a life beyond Hep C.
Check out the video here.
I am a fan of of all the famous people with Hepatitis C, but it is the unknown people like you that I am best friends with too. I am also YOUR biggest fan in the battle against Hepatitis C and Cirrhosis. Xo Karen:)
Pics via Wikipedia.com, infectiousdiseasesjls.blogspot, pophistorydig.com, celebrity goodeeds.com