Crazy Night Time Leg Cramps with Hepatitis C

Painful leg cramps are one of the craziest things you will ever endure. Not only are they ultra humiliating, there is nothing in the whole world you can do about it. They seem to strike when you are deep in REM sleep leaving you in the most vulnerable position ever. I cannot think of a simpler way to describe it: You kind of go insane for a while. While the story is usually funny the next day, it is never ever funny while it is happening. If you have End Stage Liver Disease or cirrhosis, or Hepatitis C you know that when your body becomes imbalanced or your muscles are overexerted, the leg cramps are pure craziness. Leg cramps from Hell…
Updated January 2015
I have had them for years. Little did I know that they were one of many signs that my liver was failing. At one point, internet advice had me keeping a bag of tortilla chips beside my bed along with a large bottle of water. When I felt that stab starting, I would guzzle water and cram chips into my mouth. Literally, I crammed them in. Sometimes the muscle spasms lasted off and on for up to an hour. I have tried everything in the book and, you guessed it – You're going to hear about all the causes and cures for leg cramps that work and some that don't. I am saving the best for last.
First, I have to tell this story.  Before I was diagnosed with liver disease, I was hosting a foreign exchange student from Italy when a leg cramp hit. She'd been with me for about a month. We were doing her favorite thing on a Friday night – sitting in the living room watching a movie. In her country, all the American films were voiced over by Italian actors. Their words did not match their lips! Martina loved hearing Brad Pitt, Johnny Depp, and Angelina Joie's real voice. So she was thrilled to settle in for a big salad and home-made pasta. You bet I let her cook! Mama Mia!
About an hour in, I threw my leg up on the coffee table and begged her to pull my toes toward my face. She thought she misunderstood me and just stared for a moment. "Please!" I begged her, "pull my toes!" She willingly obliged as I screamed out orders like, "Harder! No! To the left. Grab my pinkie. Hurry!"
I promise you this went on for over 30 minutes. I would tell her to go get chips and water. I  spilled it down myself in my agitation and pain while yelling, "More! Hurry!"  That poor girl was so upset and confused that she was in no mood for a movie after that. She spent the rest of the evening in her room on the cell phone to her parents.
Before you judge me, if you have never had severe leg cramps you have NO idea what I am talking about. This blog is for those who have endured severe, long lasting legs and feet cramping in pain. I have given birth using the Lamaze Method with no medication. The leg cramps that can come on when your body is out of whack is like a level 10 contraction that does NOT end. Calm and focused breathing with a contracting uterus is no match for a twisted up muscle in your leg. There is NO calm and NO control.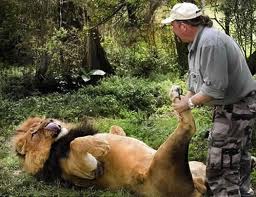 After being diagnosed with Hepatitis C and cirrhosis, I came to a better understanding of the connection. I did more internet research and put a bar of soap under the bottom sheet at the foot of my bed. Honestly? Is that the best advice on the internet? I was on high doses of diuretics like Lasix and Spironolactone and was told that they may contribute to the fluid and mineral imbalance that included ascites. I also had hepatic encephalopathy and had very little access to my brain.
During Hepatitis C Treatment with Incivik, Ribavirin, and Interferon the cramps multiplied. They came nightly and even started earlier in the evening. I hated for my grandchildren to see me contort in pain. My toes would point off in strange directions. Many times it gripped me all the way up to my butt. I had zero control.
Any attempt to stand and walk it off left me on the floor yelling, "Grab my toes!" With one bad cramp, my daughter, who is 5'2" decided she was going to untwist that leg. She wrapped her arms around me up to the knee and started wrestling my leg.
My oldest granddaughter came in after about 20 minutes. (Nana was getting loud with this one) She went to work on the toes. "Twist it! Yank hard!" I called out. I ended up in the floor and they dragged me all over the living room. We got so tickled that we finally gave up. I howled with laughter and pain at the same time. My daughter, in her wisdom, got the bottle of Xanax and gave me a whole one. I washed it down with tonic water. It only took a short time and I was out like a light. They still tease me about that one. Talk about scarring your little one's mind while you're on Hepatitis C Treatment. Poor kids.
Here in no specific order are the causes and cures:
Causes of Leg Cramps
Physical Exertion – When I walk/run are the worst nights. I have always fought shin splints and the leg cramps take those to a whole new level.
Mineral Depletion – Low magnesium, sodium, and potassium can cause leg cramps.
Dehydration – If you do not give your muscles enough water, they will tighten and cramp up. This is so true while treating or on any medication. Diuretics help ascites, but they can increase leg cramps.
Poor Support from Shoes – I love heels. But if I wear a 3 hour shoe for 8 hours, my legs are going to cramp. It also helps to wear a well designed running shoe. Try to avoid too many hours barefooted or in flip flops. A low, encased, stable heel can indeed reduce leg cramps.
Remedy
Bar of Soap – I put this so that if it doesn't make your leg cramps go away, you can use it to wash your mouth out if you cuss your way through them. I read on the internet that if you put a bar of soap under the sheet at the foot of the bed it would help. My brainiac friend confirmed this to me by talking about reducing static electricity and thereby… blah blah blah. I used it for about a year. Who knows? I was trying other stuff and did not discount this entirely.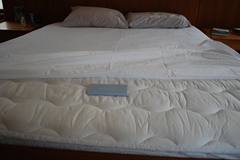 Food – Spinach, yogurt, avocados, salmon, and bananas are all good sources of potassium. Dark chocolate, bran, almonds, seeds, and dried culinary herbs all contain a lot of magnesium. Many of these foods are part of my daily diet. Food sources of vitamins tend to be more readily available for your body to use.
Stretching – I honestly feel that beginning and ending my day with a few stretches has helped as much as anything for slight leg cramps. I lean against the bed and even stretch around before I get up. When I am in the middle of a cramp, if I can get up to walk and stretch, it helps. Be careful, because sometimes stetching can bring one on or make it worse. Been there.
Quinine – My transplant doctor said that tonic water with quinine was fine for use during treatment. They ran sodium levels on me and said mine was low. Well, of course my sodium was low. I was eating low sodium to avoid water retention. My feet and legs were swelling and I was on diuretics! Yet, I was having severe leg cramps nightly for months during Hepatitis C treatment. If you can figure that mess out, by all means, go right ahead. But I kept the tonic water in my little bedside basket. I used it to wash down the Xanax during treatment when a leg cramp hit. On this remedy – Talk to the doctor. This was one of those middle of the night internet reading binges that created fear and anxiety. Some sites said quinine killed their cousin through liver failure. Others said they had a prescription from their liver doctor. If you ask me? Stay away from those sites and ask YOUR doctor about quinine.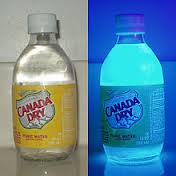 Water – Enough said. Please read my blog on drinking water. It is essential for everything, including leg cramps.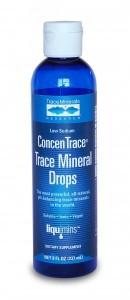 Minerals – My doctor is so strict about vitamins, but ok's the occasional use of mineral drops before I go to bed. They taste awful, but deliver a great dosage and are safe. This is especially true when I have walked or ran that day. My leg cramps are less frequent, less severe, and shorter in duration when I use the mineral supplement. You may try an oral dose with your regular vitamin. I was a hard case and my multi with minerals did not help. Talk to your doctor.
Coconut Water – This is my new miracle. When I am training for a 5 K run/walk, I get leg cramps. For the last 6 weeks I have drank 16 oz of coconut water immediately after my run and have not had a leg cramp during that time. It is the longest I have gone without a leg cramp in several years. Of course I am also drinking more water when I run also, but read my post on coconut oil here.
There is nothing worse than being awakened by a leg cramps. It is startling. All of this talk about tonic water, quinine, and soap under the bed are old wives tales. That tells us that leg cramps have been experienced by many people over the years. I have found what works for now. I really hope that one or all of these tips will be useful for you.
I am here for you when your legs cramp up or whatever else you find yourself suffering from while dealing with Hepatitis C or cirrhosis. I would grab your foot and yank on your toe if you needed me to. I mean that. Karen:)
Update 2015: I'm through with liver cancer thanks to my liver donor. But even post transplant I've got leg cramps occasionally. I've been doing a combination of exercises and yoga. The leg cramps (and muscle cramps in general) can wake me up! I've been using a magnesium drink every night. You can get it at your health food store and a bottle lasts 4 or 5 months if you use 1 tsp. It also helps utilize calcium for bone strength. A natural relaxer, your heart rate will even slow down. Good stuff.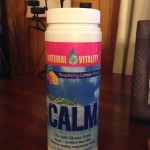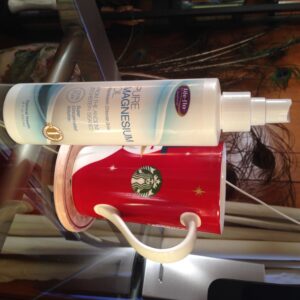 My husband brought home some pure Magnesium Oil made by Life-flo. Notice that it is NOT like the Magesium Flakes and other products that have Sodium Chloride in them. With liver disease, we do NOT soak in salt. I found it on the internet for $7 bucks! Worth it!
This is a pure Magnesium Oil with nothing else added. It comes in a spray bottle. I wake up at night and spray where the cramp is and rub in it. I cross my heart and hope to … well you know – This stuff Works! Instantly. I don't promote a product for money. I DO wanna help my besties. Love, love, and leave a comment to let me know how it works for you.
I also have hand cramps recently – My Youtube video about Hand Yoga shows you how to do the exercise that brings relief. I am not sure if I want to show the legs.. Haha! We'll see. Check it out. xo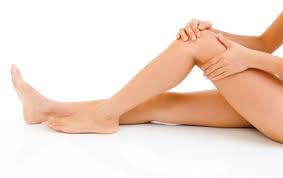 Crazy Night Time Leg Cramps with Hepatitis C Pics via shannonmillerlifestyle.com, latestcrazynews.blogspot.com, Wikipedia, invisiblecows.com, peoplespharmacy.com