Compulsively Thinking Peace and Health – I am a compulsive thinker. Most of us are. Did you know that some 60,000 thoughts rattle about in our head throughout the course of the day? In our society, it is sometimes considered to be an asset. People who think a lot are believed to be smart.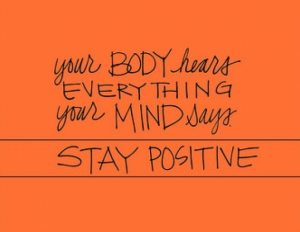 A person is believed to be a forward thinkers if they plan for the future.
They are considered realistic if they look at, and learn from the past.
What about those who focus on the present moment?
When you purposefully seek  a present minded approach in everything that you do, it helps your mind to be at peace. Your body will follow your mind and soon you will begin to experience more health.
When we think well, it is easier to stay on top of things. We feel smart. But when our thinking grows out of control, we run the risk of losing our peace of mind. Busy and anxious thoughts are a clue that it is time to slow down our thinking.
My lesson plan for life started with ARMing a goal. My goal was to have more peace of mind. I have been pretty darn consistent in following the plan. I sincerely hope that some of you have joined me in taking the time to think about what you are thinking. If you are like me, you may have found a few surprises.
It starts when I first wake up. Leaving for work at sunrise requires me to get up early and stick with a routine. Every morning I wake up and read some of my favorite quotes that my google+, facebook, and twitter friends have shared. Tammy posts some loving thoughts. Duane Wilson inspires me to accomplish my goals. Books, notes, and websites offer great thoughts while my brain wakes up.
I race through these posts and then spend some time in quiet reflection on my meditation cushion or yoga mat. This is where I can experience problems. I am willing to bet you do too. My mind will go racing toward the next thing to do instead of just sitting with a peaceful thought. I bring it back to the present, but before I know it, my mind will reflect on something that needed to be done yesterday. A victim of my own compulsive thinking again.
If not curbed, our mind will actually begin to predict our future instead of enjoying the present. "What if's" can fill our heads and immobilize us to act in a way that is not beneficial for healthy living.  This is where we stop that compulsion to think ahead, or behind, and train our thoughts on the "right now" moment. If we want to make any progress toward our goals, it is important to stop, look, and listen to where our thoughts are. Otherwise, we can find ourselves stuck in a life that we never intended to live.
"Don't look where you don't want to go."
My morning routine is like a Good Word Breakfast! It has helped me to set my mind in the direction that I want to go.
I have to admit, by the time I grab my car keys and head out the door, some of those words have faded. So I go into my classroom where I post a good quote on the board for my students! It helps me stay on track mentally and spread good thoughts to everyone who passes through my room. I am able to do the task in front of me and compulsively think peaceful and healthy thoughts.
By the time I get in my car after work, most days I am exhausted. Living with cirrhosis can take such a hard toll on our body and mind. Wouldn't you know that I have a set of "I Am" statements sitting right on the dashboard? It provides me an opportunity to see how far my thoughts have drifted off course throughout the afternoon. By spending less than 30 seconds scanning that list, I set my mind for the commute home.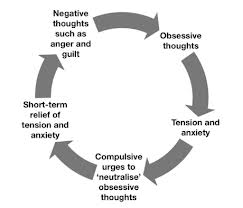 My home is full of good words. When I walk in the door, they are on the fridge, beside the computer, on my wall calendar, and even beside my bed.
 Even though I can see those great quotes, sometimes I am too tired for them to register. I have found that a short quiet time helps me to center my focus again. Soon I am ready to work on a blog, respond to posts on the HCV Q & A, and to chat with my cyber best friends.
Some days life does not give me good news. I may find a pile of medical bills in my mailbox. That familiar heaviness reaches out to grab me. I stop and reflect on my Good Words. By listening to my thoughts, I am taking responsibility for my inner dialogue.
When I am full of positive thoughts about solutions – and not buried with anxious thoughts – I am able to offer hope and encouragement. I even encourage myself!
I surround myself with good people. Every single forum and every person that I follow on the internet are people who are like me. They are trying to live out the life that they were destined to live. Sure, they have fears about the future. Some have had transplants, failed treatment, or lost loved ones. Some are spending their day in chronic pain. But in my world, everyone really tries to offer the very best of their thoughts to the ones who need them.
I spend time with family and they always know that good words are spoken by me.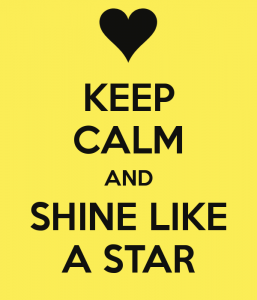 Recently, my granddaughter texted me while I was driving. I asked my other granddaughter to text her back and pretend to be me. She laughed as she typed and hit send.When I asked her what she had said, she laughed even more.
She said, "I told her that she was a bright shooting star and I sent star icons. You always say things like that to us Nana."
If I don't do anything else in my life, that is enough. To know that I have created a world of good words for my grandchildren gave me such joy. Remember, these are the little ones who saw me crying and griping during Riba Rage.
They learned through my treatment that life is hard, but  good words can help.
Next to my bed is an index card. I filled it out while writing the "I Am _______" blog. It has my 5 favorite I Am statements. I say them just before reaching to turn out the lamp. Then I pray and meditate by listening to my thoughts. If they stray to a problem, I bring them back to the I am statements. When I relive a moment from earlier in the day or earlier in my life, I think of a positive thought.
My favorite one right now is I Am Content. It does not matter what I have faced in the past, or what I will face in the future. I have learned to be content in whatever circumstance I am in.
My compulsive thoughts? They are just that. Thoughts. They cannot change my present situation. They cannot undo any past. They cannot keep me from a bright future. They are thoughts.
By choosing my thoughts, the negative situations that I am facing have much less power over me.  I can slowly speak the positive words in my mind until I am at a place of peace.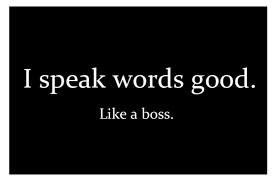 I have to say good words to myself every single day. I think they leak out slowly. I will think that my Good Word bank account is full, but when a negative situation arises, my compulsive thoughts are not always positive. I am working hard at Compulsively Thinking Peace and Health.
I hope you have joined me in Arming a goal. Maybe yours is having more peace of mind too. I often wonder if any of you are working on it daily with me.
Even if you are not, I am thinking positive thoughts FOR you. You are learning to have more contentment and peace in your life too. I like that thought.  xo Karen:)
Are you working on a goal that is Achievable, Realistic, and easy to Measure? What are YOU thinking about? Drop me a line..
pics via lifeisgood.com, psychology today.com