Tulsa Dentist results show 57 have Hepatitis C
The first results have been released in the Tulsa dentist case of blood borne exposure to deadly viruses.
Test completed 3,122
Hepatitis C +           57
Hepatitis B +             3
HIV +  undisclosed
Tulsan's who were patients of Dr. Scott Harrington will be watching their mailboxes. The patients will be informed by letter whether they were positive or negative. My daughter called after she watched the local news story tonight. She has personal knowledge of how devastating this news is to the family of those who were diagnosed. As my only child, she was the one who was my caregiver during Hepatitis C treatment last year. I am clear, but have cirhossis of the liver.
The biggest story here is that approximately 2% of those tested actually have a Hepatitis Virus. That is roughly the estimate of the rest of the population in the United States alone. I was on the phone with Lucinda Porter R.N., a leading health advocate and arguably one of the most important leaders in advocacy for Hepatitis C when my daughter left a voice mail. Lucinda had been talking about how in the late '90's, the main thrust of her energy had been toward encouraging patients to treat before their liver was damaged. She recently spoke on a Ted Talks and her focus was clear to all who listened: She and many others in the medical field are concerned that 75% of those who have Hepatitis C do not even know it.
If this many Oklahoman's were identified in a matter of weeks, just think what could happen if everyone were tested. The Center for Disease Control gave a push for it last year. Deaths from Hepatitis C has surpassed those from the AIDS virus in recent years.  Maybe it's time to push a little harder.
Your Best Friend from Tulsa, OK… Karen:)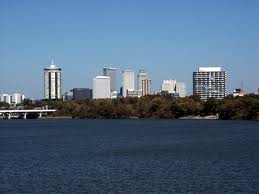 Tulsa Dentist results show 57 have Hepatitis C
via wikipedia