Can My Liver Feel Pain? There is conflicting information about this.  There are times when my liver hurts. The dull ache, or sharp piercing always grabs my attention. Fear is sure to follow, paralyzing fear.
Many say that our liver does not have any nerves that signal pain. So just what IS that twinge or dull ache that we feel? Even worse, what is the occasional sharp jab under my ribs on the right side? It could be many things.  You wonder can my liver feel pain?
Our Liver can keep going even with lots of damage!  If you have been having frequent pain, call your doctor.  Do NOT ignore it.  You may need to get meds, alter your diet, or make lifestyle changes. If you have any questions that you can't find an answer to, let me know. I'll help you find an answer.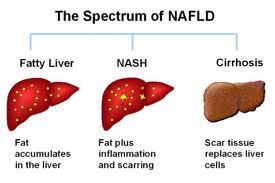 What can cause your liver to feel pain? 
Fatty liver, cirrhosis, or steatosis. Cirhossis, fatty liver, and steatosis can go together. 
Think of it this way: With liver disease, fibrous bands chokes the blood supply. The foods you eat do not get used as well. So eating fat or sugar can cause swelling and presses against nearby organs, nerves, and surrounding tissue. The swelling can create a feeling of heaviness. The pressure CAN create a feeling of fullness and pain in the upper right near the ribcage.
Gas and bloating. This is almost too easy to figure out. It makes sense that when the colon presses on your liver after a meal, it could create discomfort. Gas can create sharp pains near the liver area before and after bowel movements. 
Eating a heavy meal or greasy food. When I feel pain – right THERE. To me, it is an indication that I've blown it. Not life threatening, just a signal to STOP and think before I put something into my mouth. No matter how good it tastes or how tempting it looks, it is not worth it once the pain kicks in.
Alcohol. Binge drinking or long term alcohol may be causing pain and giving you a signal to slow down.
Check out my Youtube Video on Liver Pain below
 Poor posture. Sitting in a hunched over position at a desk, or even in bed can put pressure on the liver, surrounding tissue, and organs. If your liver has hardened with liver disease, it does not "give" as easy. Sitting up straight can help.
A true story: I had daily pain in my liver area for a couple of months. Scary-awful-reading-everything-I-could get-my-hands-on-and-worrying-about-it-way-too-much-kind-of-pain. I had come too far to have my liver fail now. I needed to stop and listen to my body.
Posture: I hunched over my desk while reading or writing at the computer.
Diet: A closer look at my diet made me stop and think. I was eating on the go a lot. Laziness had crept in. A few students were bringing hot and fresh donut holes into my 1st hour class. I confiscated a couple like any good teacher would.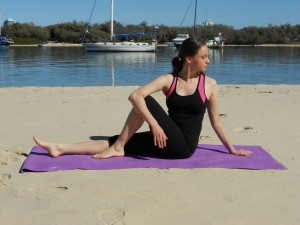 Exercise: I get in a yoga post and hug my liver. I even talk to it. When I was in liver failure, I would lay my left hand under my ribcage and tell my liver "Thank You for working so hard." When in pain, I massaged it and told it I was sorry that it was hurting. You can laugh. It's ok. I've outlived a death sentence and if you have had a climbing MELD score, you will try anything and everything.
I took a look at my diet, posture, and exercise and soon the pain was gone, and I was free of fear. I made minor changes for 2 weeks. I drank a protein shake and ate greek yogurt 3 days a week. Then I forgot about it. Literally, it never came to mind. A few weeks later, I realized that there was NO pain whatsoever.
Do I still have occasional pain? Yes. It is part of living with End Stage Liver Disease.
Can I control it?  No. Not always. But I can relax and breath through it.
Can My Liver Feel Pain? I say yes. You may have some control. I hope this helps you if you've been worried about liver pain.
More than a diet, this 300 page ebook offers motivation, insider know-how and can help you live longer.  

$4.99 for Best Friends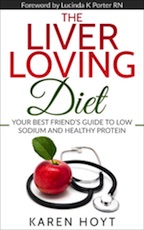 Your pain free for now Best Friend, Karen:)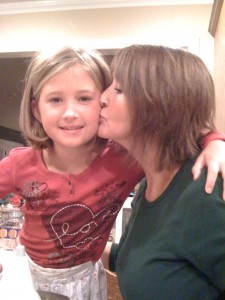 Check out my newest blog on Drugs that are safe with liver pain right here!
Symptoms, causes, and stages of liver disease
For a complete list of all topics  including esophageal varices and ascites start here?
 https://www.youtube.com/watch?v=lPipZlRVzGc
Have you had pain in your liver area and been told that the liver does not feel pain?
I am not a doctor. To learn about Hep C and cirrhosis, stages of cirrhosis, pain in your rib or spleen, contact your doctor with any chronic or acute pain in your liver area.
Images via imaginationforsaleblogspot, yogajournal.com, yogaposeoftheday.com, buzzle.com