Brain Fog with Hepatitis C and Cirrhosis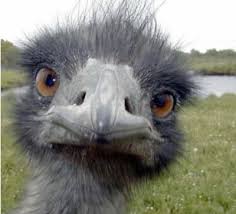 In case you have not noticed, brain fog with Hepatitis C and cirrhosis are like peas and carrots, shoes and socks, spring and flowers. They come together. Let me just start off by saying that I am having a brain fog moment now. I type a sentence and then stare at the computer screen. This is not going to be one of the most well researched blog posts that I have done. I was all set to write. I have several topics ready. I just can't. I am brainfogging. Zoney. But I CAN sit and tell you about my experience with brain fog with Hepatitis C and cirrhosis.
What is brain fog? Mental confusion, inability to focus, extreme forgetfulness, short attention span, and the list goes on. It can be the result of any number of health related issues such as autoimmune problems, arthritis, lupus, fibromyalgia and others. It can cause you to feel lonely because you do not feel you can communicate well. That leads to depression and isolation. I hate to think of you handling this alone. I'm glad you came by and we can sit here and be foggy together. If you are on the Hepatitis C Treatment, know that Ribavirin, Sovaldi, Interferon, or any other combo can intensify it. But living with Hepatitis C can too, so it's best to be rid of the virus.
There are a few things that we can do for brain fog. I'm getting to that. Do you talk in circles when you get than zoney cloud over your thoughts? Then you can follow this blog cause that is what I am doing right now! You've got to laugh.
That is what brain fog looks like: Your beautiful brain begins to fade into the background as some invisible cloud comes in. It settles right on your thoughts. You can look up and find that you have been sitting in the same spot, staring at the same thing for who knows how long.
You start a conversation only to be told that you have already said that… 3 times.
You ask a question and everyone in the room looks at you. Then you realize that you already asked it… 5 times.
So you sort of fade into the background. It can be a lonely place.
Here is what I know from my own experience. I give all that I have with my friends and loved ones and on the job . Therefore, I try to minimize those things that can create brain fog for me. Maybe it is a form of denial. If I do everything to the best of my ability, my fuzzy thinking is not as bad. I hope you will find something that works for you too.
Diet – I just keep singing that same old song: You are what you eat. It is so true with hep c and liver disease. Our liver stores, processes, and then releases everything we need to keep going. When there is an imbalance our whole body takes the hit, including our brain. Even those in good health can have a food coma, but for us, it's much worse because our liver does not cycle the food out fast enough. Sugar? It just keeps cycling. Protein? Yep. Cycling. It can make us feel jittery on the inside, yet immobile and unable to think clearly. That's the brain fog.
What can we do? Eat small portions every couple of hours. I rarely eat a full meal. I even snack on protein just before bed. Toast and peanut butter, a slice of swiss cheese, or ½ cup of greek yogurt usually help me to wake up feeling better. If I do not eat for several hours the urge to grab a quick unhealthy snack overcomes my better judgment. The truth is, when you are in a brain fog state, you do not have good judgment. That is why it is important to plan ahead and have healthy snacks that are easy to get to when you feel the low protein or low sugar slump.
Sleep – I know all too well that this is easier said than done. Hepatitis C is known to cause sleep disruptions. The Hepatitis C treatment gives you crazy side effects that can prevent sleep. Cirrhosis makes you tired ALL the time, but unable to sleep well for very long. This is not a Wah wah, or maybe it is, but if you can try and establish a sleep pattern, you will be better off. Even if this means lying still in a dark room and just "resting", your body will rejuvenate. Ask your doctor if a sleep aid is right for you, especially during treatment for Hepatitis C. I wrote a blog about those tossin' and turnin' nights and you can read it here.
Medications – If you have cirrhosis, Lactulose can help with severe brain fog, also known as encephalopathy. Since I just mentioned sleep aids, a little bit can go a long way with a sick liver. If your liver enzymes are out of wack, your may not need as much. Please talk to your doctor about your meds as they relate to brain fog. I can take 1/2 Xanax and sleep forever!
Hepatitis C Treatment – Talk about zoney! These drugs can leave you like a space cadet! The brain fog I live with now is nothing compared to what I experienced on Telaprevir, Interferon, and Ribavirin. If you are taking Victrelis, Boceprevir, or Sofosbuvir Sovaldi I think the results are the same regarding mental impairment. (That's a clinical sounding term for brain fog)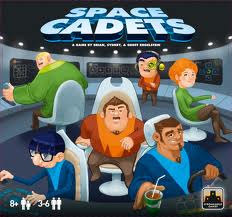 When you read some of my posts and find spelling errors, or typos, please excuse me. Inside my head, I am still Karen. I may be a little fuzzy, but my "self" is still there behind the fog. I try and edit when the fog lifts. If I am too foggy, my student's papers will not get graded. They rely on me having a sharp eye for errors. I never let them down. If there are bills to pay, I put it off until my mind is fresh.
Depression – See, I think brain fog brings a little cousin with it. I call that sadness. It breaks my heart to know that a perfectly good mind is not available to me. It is very frustrating. I know that you feel it too.  Brain fog can make you want to withdraw from life just when you need support the most.That is one of the reasons that I take diet, nutrition, and lifestyle so seriously. I do not want to miss a thing.
It makes me feel good to know that you are out there in cyber-land battling it out with me. I just love reading your messages and comments. We are in this together. I laugh thinking how funny it would be if we were all in the same room while having a brain fog party? We would definitely have to wear name tags. Or.. where I come from, we would just call each other "hun" and forget names altogether. I like the sound of that.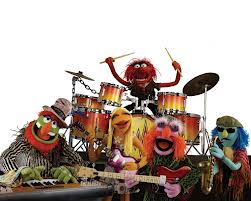 Xoxo from your best friend who has Brain Fog with Hepatitis C and Cirrhosis, whatever her name is:)
For a list of topics like treatment risk, varices, or nutrition – click here!
<a href="http://www.hypersmash.com">Hypersmash.com</a>