Best Restaurants for Low Sodium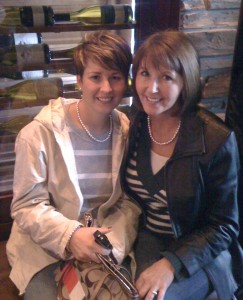 When eating out and reducing sodium at the same time, it's easy to get confused. I've already called ahead, so you can just go through my list of the best restaurants for low sodium. We will look at everything from Italian to sandwich shops. In case you wonder what makes me an expert – The Best Friend's Guide is an award winning blog where I help people who have liver or kidney disease. I have beat a death sentence away from my door with nutrition…. and I still eat pizza and barbecue. Let me show you how it's done.
Buy the

Liver Loving Diet

ebook

for help with high blood pressure, kidney disease, liver disease. Meal plan, recipes, shopping guide and more for
only $4.99 
Rise and Shine – You can do breakfast any time of day. IHOP, Denny's, Waffle House, or Bob Evans. Order scrambled eggs or egg substitute. Did someone say omelet? Go for veggies like peppers and onions or spinach and mushrooms!  A serving of hash browns with toast or a big bowl of oatmeal always go great. Ask for a couple of strips of bacon. Steer clear of the salty gravy because if they give you gravy, you'll want a biscuit. We know that most biscuits contain at least 400 mg of sodium.
Pancakes are mouth watering good, but be careful. Healthy Alert: Syrup is fine in regard to sodium, but the sugar can leave you feeling drained in a couple of hours.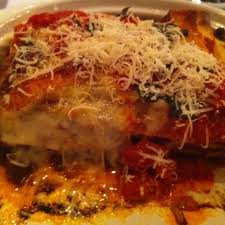 Best options Italian – Olive Garden, Johnny Carrino's, Macaroni Grill, Napoli's or chains like Cici's, Mazzio's and Pizza Hut. It's always safe to order a salad and marinara with pasta at an Italian Place. You can probably enjoy some lasagna or any baked dish if you have filled up on salad first. Many places will bake some fresh bread sticks without salt. Look for a buffet and go low on the cheese. Grab a couple of slices of pizza and finish off at the salad bar!
Best options for Mexican – Abuelo's, Borders, Taco Bueno, Taco Bell. Don't forget the mom and pop places! I can feel my mouth watering now. Ask for a bowl of chips with no salt. They come piping hot that way too! I avoid Qudoba, Chuys, and Chilis.  They have 2 days worth of sodium in 1 entree. I tell them I am restricted on sodium and to "run it through the garden" for me.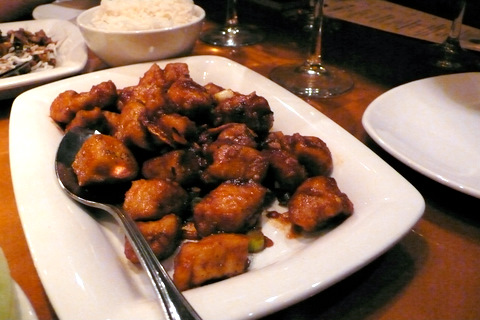 Best options for Asian food – Ghengis Grill, P.F. Changs, and any buffet. You can top a bowl of steamed rice with a lower sodium chicken or beef dish. Load up on veggies like broccoli, carrots, and water chestnuts. Look for the sweet and sour sauce dishes for lowest sodium. Say no to soy. 
Best options Sandwich shops – Subway or local and build your own places are easy. Try using the vinegar and oil dressing. A vegetarian version is good, but lunch meat is high in sodium. Ask for very few slices of meat and load up on swiss cheese.  A bag of chips is only 200 – 300 mg of sodium. Ask for carrot and celery sticks or  a salad too. 
Best options for Sea Food – Red Lobster, Bonefish Grill, Joe's Crab Shack, Bubba Gumps. It's hard to lose with baked fish and a baked potato. Let your waiter know that you go low sodium. Red Lobster keeps baked potatoes that are NO sodium all the time. Just ask for it plain and add sour cream, and a little butter. Hold the bacon bits.  Ask the staff for the low sodium specialty sides. I avoid Long John Silver's and Captain D's. Baked is better!
Applebee's, TGIFriday's, are NOT on my list.  A salad is the only thing they can offer. It is too much work for me personally. When your liver or kidney is damaged, it has a hard time with storing and processing fats, sugars, and sodium. If you have heart disease, high blood pressure or cholesterol, this is true also. It is not worth it to eat a meal that can jeopardize your health goals. You can eat out by choosing wisely.
Easy and Safe Bet at Any Restaurant:  A salad is a salad and can be found just about everywhere. I simply tell the waitress that I want lettuce and veggies only; no cheese, croutons, or salad dressing added. Ask for oil and vinegar on the side or a bowl of citrus fruits like lemon, oranges, or limes to squeeze on top of your salad.  A salad like this is about 150 mg of sodium if it has tomatoes.
Eating out with liver disease felt like it was hardly worth the trouble. I hope this look at how dining out with Hep C, high blood pressure, liver disease from NASH, fatty liver, or cirrhosis gives you the info you need to make good choices.
The Best Restaurants for Low Sodium list can benefit your body – no matter what your health condition.
Available Now for only

$4.99
The first book to offer low sodium menu plan and recipes.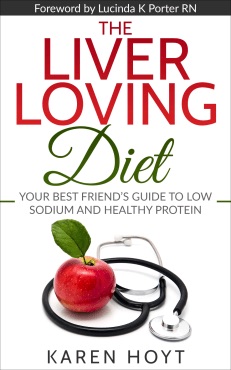 Low Sodium Drive Thru made easy.
Youtube for liver disease – here!