Best Restaurants for Low Sodium 
I love to eat out and have compiled a list of how to order if you have a health condition that calls for low salt or low fat. I had Hepatitis C and now live with non-alcoholic cirrhosis. Your doctor may have suggested low sodium due to heart disease, high blood pressure, kidney problems, or liver disease. Americans eat too much salt anyway and it is a good idea for anyone to reduce the sodium in their diet! Learning where to go and how to order is first on the agenda. This is also my list of the best restaurants for low sodium. We will look at everything from Italian to sandwich shops. When you're ready to eat out, there are facts to know before you go.
Before you go: You are so wise to be checking out your options before you eat out!  Kudos for helping your body avoid sodium overload! Once you get the hang of it, you can keep nutritional information at your fingertips, order without creating a scene, and ask questions before food is placed in front of you. When all of the details of what to order worked out, you can lean back and enjoy a great time with friends or family!
Keep in mind that I have End Stage Liver Disease and I am ultra careful. You may not have to be so picky. It is worth it to me to watch my diet so that I can keep on enjoying my time on this wonderful planet! The diet I eat has saved my life and is worth every bit of effort!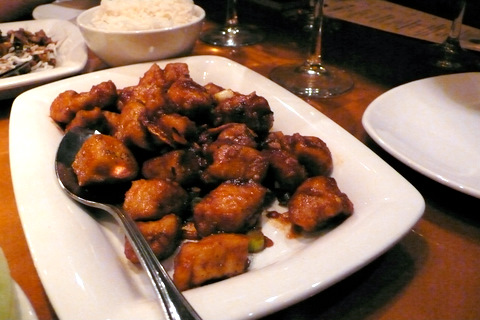 I have nutritional links to many fast food restaurants on my phone so I can look them up easily. I pretty well know what I can have at most of our chains and fast food places. I always keep an eye out for mom and pop joints which enjoy catering to specialty diets.
Some restaurants will give you a nutritional handout. Just ask!
The first thing I do is read the nutritional content from the restaurant's website. I try and do this ahead of time on the computer at home. I figure in sodium first, as well as fat and sugar content. Sodium is the big deal breaker for me. It did not take long for me to know which entrees to order at most major restaurants.  Now that I know exactly what to order, it is easy to relax and enjoy the evening out.
Does this sound like a lot of work? Well, I've done a lot for you and will just give you a sure fire list of best restaurants with low sodium that will give you a head start. This is one of those things I wish someone had done for me, but trial and error has given me a big lift up. As your liver loving best friend, you get the benefit of my experience and research.
Easy and Safe Bet at Any Restaurant:  A salad is a salad and can be found just about everywhere. I simply tell the waitress that I want lettuce and veggies only; no cheese, croutons, or salad dressing added. I ask for oil and vinegar on the side. Be sure and tell them you do NOT want a bottled vinaigrette dressing – there is just too much sodium. If they do not have oil and vinegar, I ask for a bowl of citrus fruits like lemon, oranges, or limes and squeeze it on top of my salad. I have friends who carry dressing packets with them. I'm so choosy with what I eat ( uh… I want to live) that I go with the oil and vinegar or fruit. Please yourself! If they forget and put cheese, I ask for another salad or just push it to the side. Cheese packs a lot of sodium, fat, and dairy though, so be sure to add it to your daily count. A salad like this is about 150 mg of sodium if it has tomatoes.
Protein punch – I always look for fish like salmon, tilapia, or mahi mahi. I have a few places that I will order a steak from also, like Charleston's.  Instruct the waitress to tell the chef if you restrict sodium and to use NO seasoning that contains salt. Say it with a smile and they will bend over backwards to help. Be generous with the lemon….and the tip! Count on about 200 mg of sodium per serving when ordering this way. Ask if their chicken comes packaged with seasoning already added.If it does, you can bet it is going to have over 1,000 mg per serving. If not, tell them to hold the seasoning! Many chain restaurants pride themselves on adding herbs and holding the salt.
Rise and Shine - Wake up your body with a healthy breakfast! You can do this any time of day. IHOP is one of my faves! For your protein, think about how easy it is to order some scrambled eggs or even egg substitute! Ask them to hold the seasoning and you can pepper it up on the table. Did someone say omelet? Here is where you can have a blast with veggies like peppers and onions. I like spinach and mushrooms too!  A serving of hash browns with toast or a big bowl of oatmeal always go great with eggs. Avoid the sausage and ask for a couple of strips of bacon. It's an indulgence, but you can simply subtract 200 mg or so of sodium from your days total. Steer clear of the gravy as well. They add a lot of salt. Plus, if they give you gravy, you'll want a biscuit. We know that most biscuits contain at least 400 mg of sodium. No way is it worth the price your heart and liver will pay…
Other breakfast treats - Don't foget the fruit! Fruit is usually served up for breakfast and you can eat as much as you want! Pancakes are mouth watering good, but be careful. I only allow 1 large one and usually bring my own agave nectar to serve it with. Syrup is fine in regard to sodium, but the sugar can leave you feeling drained in a couple of hours. Most restaurants offer breakfast and that makes it easy to eat at IHOP, Denny's, Waffle House, or Bob Evans, or any of the breakfast restaurants.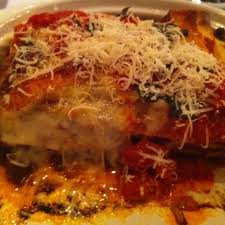 Best options Italian – It's usually safe to order a salad and plain marinara with pasta at any Italian Eatery. Occasionally I order an Alfredo Sauce and only eat ½ the order and save the rest for the next day. It's usually about 1,000 mg of sodium and fills me up quickly. You can probably eat lasagna or any baked dish if you have filled up on salad. I can play with the salad and get full actually. Many places will bake some fresh bread sticks without salt. I ask for it at Olive Garden, Johnny Carrino's, and Macaroni Grill. Never a fuss! Napoli's or some pizza chains like Cici's, Mazzio's and Pizza Hut usually have a buffet. Only 1 or 2 slices of pizza – then head to the buffet! I will guide you to the buffets below.
Best options for Mexican – This one is tough and oh so painful that I can feel my mouth watering even as I type. I love all ethnic food, but Tex-Mex was made for me! I ask for a bowl of chips with no salt. They come piping hot that way too! Abuelos serves them with no salt every day! I allow 2 Tablespoons of salsa. At worst, salsa contains approximately 200 mg in that size of serving. The chips will be about another 200 mg.  Abuelo's also has salmon, which is great for you with all those Omega Fatty Acids! I avoid QDoba ever since I questioned a friend whose kid worked there. They cook everything with salt, even the rice. You just have to be careful how to order. I go with a dish that has corn tortillas since they have almost no sodium.
Abuelos is a safe bet for me, and so is Borders, but I eat at Taco Bueno or Bell too. Check out the low sodium fast food blog.  Avoid Chuys and Chilis.  They have 2 days worth of sodium in 1 entree. I save my sodium all day when eating out for an evening meal. I will eat a cheese enchilada with no enchilada sauce for a no fuss easy order.  I DO ask for extra lettuce, tomatoes, and peppers. I tell them I am restricted on sodium and to "run it through the garden" for me. There are a couple of local places that serve organic vegetables and pride themselves on sustainable living with all their entrees. There is one particular Mexican place that I can order 3 or 4 dinners from with zero guilt! Uh… that is, one entrée at a time. It's local but if you're in Tulsa, head to Elote's. When you find a chain that is within healthy liver loving guidelines, shoot it to me. Really.
Best options for Asian food – This is where you can have some FUN! I love Ghengis Grill where you can pick your meat and veggies let the stir fry chef cook it to perfection. I avoid the sauces. Most of you can eat a few tablespoons as long as you avoid too much soy sauce. I also love P.F. Changs where I can order several items with no problems. Again, I avoid the soy, order brown rice and eat to my heart's content. They even offer many gluten free items…. Including desert! Woohoo!

Best options Sandwich shops – This can be a little deceiving. Lunchmeat may be low in fat, but it is usually high in sodium. I may order a veggie sandwich at Subway using Swiss cheese and the vinegar and oil dressing. Run it through the garden! If you can have a little salt, this is a great way to eat out. A bag of chips is usually 200 – 300 mg of sodium. Subway is a safe bet. McD's, Burger King, Sonic, and other drive thru places are a thing of the past for me. You know what condition your body is in and can make a choice when and if a fast food meal will work for you. If you are stuck at one of those fast food places, ask for an order of fries or onion rings with no salt. That is the best I have figured how to do it.
Best options for Sea Food – I love Red Lobster and also Bonefish Grill. Red Lobster's cheesy bread melts in your mouth, but it's best to stop at one piece! Again, salmon and a baked potato or fries always works. Let your waiter know that you go loso. RL actually keeps baked potatoes that are NO sodium all the time. Just ask for it plain and add your own sour cream, which is low sodium anyway!  They have great salads here too! Bonefish offers great low sodium sides. Ask the staff for the specialty menu and you have lots of choices! The only place I avoid is Long John Silver's and Captain D's. Baked is better!
Applebee's, TGIFriday's, are NOT on my list of best restaurants with low sodium. I avoid them. They are not a friend to your body. It is too much work for me personally. When your liver is damaged, it has a hard time with storing and processing fats, sugars, and sodium. Heavy foods can weigh you down.  If you have heart disease, high blood pressure or cholesterol, this is true also. It is not worth it to eat a meal that can jeopardize your health goals. You can eat out by choosing wisely. That will help you to live longer and finish that bucket list!
Be sure and check out my Low Sodium shopping list and Liver Loving Recipes section also! I even made a video blog about my struggle with low sodium on a Youtube. Check it out here!
Buffets - This is where you can have a blast! Load up on fresh veggies and fruit for the first trip. Stick with the dressing recommendations above. Do NOT eat the canned garbonzo beans or any other canned item. Look for fish for protein, and then check out the sides. Mashed potatoes are a no. Don't be afraid to ask if they use frozen veggies. Steamed brocoli and frozen corn or green beans are usually pretty safe. Ignore the potato and macaroni salads since they are swimming in mayo. BTW Look at my low sodium mayo that I make easily at home here.   Now you can head for the fruit section and fill up on desert. I will usually choose a piece of cake to go with some strawberries. Mmmm. Perfect way to spend time with friends or family and eat with NO guilt. By loving your body, you will be around for many family events to come!  We can go to Golden Corral, Ryan's or any other buffet. The choice is yours!
Want to see the low down on low sodium for Fast Food? Check out this easy list that won't leave you standing in line counting salt grams! Low Sodium Drive Thru made easy.
Eating out with liver disease felt like it was hardly worth the trouble most of the time. You probably carry a lot of healthy snacks with you just like I do. But you know me, where there's a will, there's a way! So I hope this look at how dining out with high blood pressure, liver disease from NASH, fatty liver, hep c or cirrhosis give you the info you need to make good choices.
I hope these tips on eating out are helpful to you. Never forget that I am just a woman who survived over 30 years of a silent disease who is finally hep c free. I am struggling to meet the demands of eating well and staying healthy. I am not the expert or the final authority. I love deserts – mmm. That is another post. I do love sharing what I have learned about dining out and finding the Best Restaurants for Low Sodium. It has saved my life with hep c and cirrhosis.  No matter what your health condition, lower sodium is smart eating! Ciao!  Karen:)