A Window of Time – A poem  –  One of our Best Friends, Susan Z. beautifully expresses herself in prose. She is asking the same questions that many of us ask.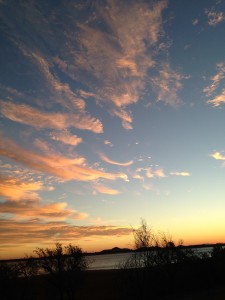 Then she steps outside the Window of Time and invites us all to see the beauty in each moment. As I read it this morning, I went with Susan beyond the physical aches and pains associated with Hepatitis C and Cirrhosis.
I hope you too will join in her zeal to break the bonds of your illness and burst through the veil, feeling the current of Divine LIFE that resides within you. Thank you Susan Z. You have graced us with beauty.
A Window of Time
A window of time
is that what I have left?
and why do I keep saying that?
I have a lot of body aches and pains,
and there's something inside frightening me.
There's an army
of white cell soldiers
growing weary
while trying their utmost to protect me
But there is this other side
draining my life force
desiring continually to live off my body of land
surrounding me
wounding me
taking over —
destroying my goodhearted cells.
It's frightening.
I used to work from dawn to dusk —
full of liveliness,
but now some days
I'm just completely worn-out:
my energy stolen
by those disgusting enemies.
A window of time —
is that what my life is all about
now?
Take my morning walk, do a few chores
and then I'm done.
Those evil virions creeping up on me,
robbing my energy.
I used to wake up in the early hours of the morning —
working like a madwoman
zipping here and zipping there
the whole day through —
even into the night —
never slowing down.
But, now I'm way too tired
to do much of any of that, anymore.
Those thieves are draining me,
stealing my vitality.
But, they haven't taken away
my excitement and passion for life.
My spirit still soars!
I ask myself
what do I want to do with what's left of my life
of my little window of time?
Of course:
I want to sing
I want to write
I want to dance —
and wake up from my trance
to discover whatever is not real
in the full total Being of my life
That's what I want to be
as Real as Real can be —
in my little window of time
during this short season
of my earthly life
Bursting all veils
as my spirit sings beautiful melodious songs
laughing dancing joyously
as my heart composes songs of love's sweetness
Rose gardens flourish
as sweet fragrance of glorious angels
blossom eternal love
showering blossoms of forgiveness
softening billions of bitter tears
letting every act of evil
open my heart to be more beautifully kind
Enchanting currents run through
each part of my sacred soul
windows finally open
every part of me brilliantly shines
revealing every part of me that's truly Divine
Unfolding the beauty
of the Infinite timelessness of the Universe.
By Susan Z.