Antidepressants and Hepatitis C – The Hepatitis C Virus (HCV) treatment is known to create anxiety and depression. Most doctors talk to their patients about it when they begin to discuss Incivik, Boceprevir, Olysio, Ribavirin, and Interferon. My thoughts got twisted into a vortex when I was diagnosed. By the time the FDA approved a treatment and my doctor gave the go ahead, anxiety was at an all time high. I also had non-alcoholic cirrhosis, which can also lead to fatigue and bouts of depression.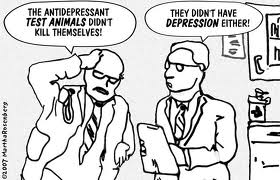 It is scary to look at the treatment and long term side effects. Then when you hear about the mental anguish from the short term side effects, it creates more mental anguish. My doctor wanted to have a long conversation about it to see where my head was before he approved treatment. Some studies of the drugs used for treatment were said to cause people to want to kill themselves.
So they did this little mental check list when I went in for every appointment. A little clipboard in my lap became my confessional while I checked off questions like: Are you more sad than usual? Do you have trouble sleeping? Do you have less interest in sex? Do you want to give up on life?  Do you feel guilty? Do you feel like you looks have changed?  And On it goes. If I was't depressed before, I certainly was after answering all those questions. 
Suicide? Really? I thought we were fighting for our lives. Yet, some people felt that way during the trials and it has to be disclosed. Depression or thoughts of wanting to cash it in should never cause us to feel ashamed. We are dealing with tough situations. Some people who are dealing with addictions may be battling depression on 2 fronts. So let's discuss it. If you have read my blog, you know that when trouble hits, I push up my sleeves and start looking for answers.
Here are some things that may spiral around in your thoughts regarding Antidepressants and Hepatitis C Treatment or just depression in general.

I am already on one.  Many times depression is suffered silently. If it comes and goes, we just push our way through each day looking for ways to find our old joy again. In addition, the silent HCV virus can create mayhem in our minds for years and we just do not know what is causing it. You may have gone on an antidepressant to sooth out the wrinkles in your thinking years ago. You may wonder if you need something different. Maybe you need a higher dose or a stronger med. If you already taking an antidepressant or anti-anxiety medication, you may not need to make any changes. Then again, you may be offered a different one.

Some are not metabolized by the liver, but by the kidneys

. Your doctor will guide you about your dosage or different types of medication. Ask a lot of questions and be honest about your fears.
I am not taking one or I have never taken one before. Some of us resist taking medication for depression. We may feel that it is a sign of weakness. We may  have developed strategies for coping with it and feel that we can maintain a level of sanity without meds. That is okay too.  You know yourself and need to be true to what tools you have used in the past. Again, if your doctor agrees with your allied health team that you should give an antidepressant a try, then take their advice. At first, your body will make some adjustments and you might not feel like the real you. Give it some time. It can take a few weeks to get into your system. Be sure and communicate with them about how you feel.
No one compares to YOU. While it is nice to hear of others who take the same medications – or not – you are the one making the decision. This is not a time to try and copy someone else's experience.

You are an individual who is dealing with a strong medication in an attempt to prolong your life.

You have your own history that includes family, finances, and your way of looking at life. This is where you have to trust your doctor to listen, and perhaps tweak your dosage if you need it.
It is a preventative measure. In Oklahoma, we call the storm cellar the "fraidy hole" because that is where we go when we are afraid a tornado will sweep us into the next county. As a child, when we opened the door and saw that our house was still standing, mom always reminded us that it was better to be safe than sorry. Remember the old adage that an ounce of prevention is worth a pound of cure? It works here with Antidepressants and Hepatitis C Treatment.
Be patient. No one can foretell how you will respond to Hepatitis C treatment. That includes whether or not you will clear the Hepatitis C Virus, how stable your hemoglobin, white blood cells, and platelets will remain, and the degree of depression you will experience. Our doctors rely on the statistics from clinical trials, medical journals, their colleagues, or from what they have seen in their own practice. There is no crystal ball.

When dealing with this virus and the myriad of ailments that come along with it, you have to be patient, take it one day at a time.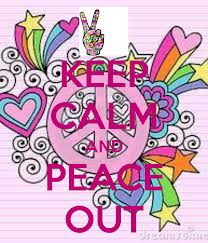 I hope this will alleviate some of your fears regarding the decision to take antidepressants. I will share my personal experience in another blog, but I just remember starting and having so many questions. That is why I write to my Best Friends. We have a common experience with Hepatitis C. We make choices that most people will never understand. We have fears, anxiety, and depression in ways we never dreamed of. Best of all? We hang tough and do it.
Some people call medications like this a crutch. Well, a crutch is not a bad thing if you are crippled. It may be taken temporarily. It may become a permanent prescription for you. If so, think of it as an accessory to life, like a tie, a hat, or some bling. I do not say that lightly, just light heartedly.
Dealing with Antidepressants and Hepatitis C Treatment is our reality.  I wish you the best as you get through treatment using any and all tools at your disposal. Let me know if you need someone to talk you down from the ledge. Karen:)   
Keep reading…..
P.S. If you would like to share your experience with antidepressants, I would love that. I can write it in with my personal story, or post yours as a guest blog. You can remain anonymous if you want to. I believe in telling our story, we not only help others, but heal ourselves.
Here is a list of some antidepressants your doctor may prescribe during Hepatitis C treatment. It is not meant to be a complete list. Your doctor will suggest one that is safe for you to use and you can try it. If you have adverse side effects, it simply means you may have to try something else. Your mental state must be strong to go through treatment. Do NOT worry about liver safety here. Your doctor will guide you to the one that is safest for you. There are liver friendly antidepressants. Your liver is taking a hit from the HCV and getting rid of it must be your priority.
My point here is this: Do Not Give Up or allow anxiety and depression to keep you from treating and living your best life. Remember, I'm part of your allied health team and will be pulling for you all the way.
Antidepressant List by brand name: Effexor,  Zoloft, Paxil, Valium, SAMe, Topamax, Xanax, Cymbalta, Lexapro, Ativan, Valium, Klonipin