My Gastroenterologist in Tulsa OK
My doctor at Tulsa Gastroenterology Associates was the one who has been there for me from the beginning. I met Dr. Raghuraman in the emergency room when my liver became totally decompensated. I was diagnosed with the Hepatitis C Virus – HCV and cirrhosis. He and his staff took me through the stages of denial, shock, anger, grief, and finally to acceptance. There has been a lot of hand holding and tears. I have burned their phone up when life seemed overwhelming and my symptoms were out of control.
Dr. Ramen's kind and firm attitude got my attention. He has managed my health care with scrutiny and detail, referring me to the OU Transplant Center where I successfully treated for Hepatitis C.  If you need a doctor who treats Hepatitis C in Tulsa Oklahoma, Dr. Ramen is the best in this girl's humble opinion.
I love Lori.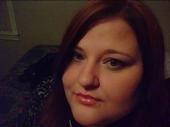 Wow. We've come a long way. I was death warmed over when we met and her calm reassurance remains a stabilizing factor for me even today. She is casual in a Best Friend kind of way, but she knows her business. Best of all? She ALWAYS answers my calls. I have never been embarrassed to pour out my heart or ask questions. She runs it all by Dr. Ramen and that in itself provides a peace of mind that surpasses all understanding. Can we ever say Thank You enough to our medical team?
Do you have an Allied Health Team that you can trust and rely on?
My Gastroenterologist in Tulsa OK