Dee is a Best Friend at ihelpc.com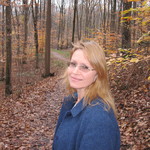 I would like to introduce my dear friend Dee as an editor at ihelpc.com! You may have already noticed that another Best Friend is answering some comments on the website. This girl is one you can trust with your life. I am still here writing and commenting and reading your messages. You will hardly know I'm gone when my transplant takes place cause I will be back fast!
A friend at first site – Dee and I have been friends since 2011 when I began treatment. We met at Medhelp.com when we were both taking the new FDA approved protease inhibitor Incivik or Telaprevir along with Ribavirin and Interferon injections. She had relapsed after a prior treatment and was on her second go around of 48 weeks. She is very experienced with how to survive treatment.
 That kind of girl -You know the kind of girl who always has a gentle word for everyone? That's Dee. She was a cheerleader for all of us. She reminded us that it was going to be over soon and we could be HCV free. Even when people wrote in who were tired, overwhelmed, and crusty, Dee had a tender heart toward them. She saw the bright side to everything and helped others to do the same.
Today, Dee is an active researcher and advocate for Hepatitis C and Cirrhosis patients. She is a frequent visitor to the Best Friends Guide and a devoted follower! She still visits the medhelp forum to pay it forward and encourage others too.
Dee worked for the federal government for over 20 years. That in itself says a lot about her patience! She is a wife, mother, and proud Grandma! You will love getting to know her.
 Help! Since the liver tumor and the hepatocellular carcinoma diagnosis, I've been pretty busy with Dr. visits. I've also been out of it a lot. Getting rid of cancer and preparing for transplant has proven to be a full time job for me. Reading and responding to comments in a timely manner is high on my list of things to do.
It slowly began to dawn on me that I needed help. Dee's name kept coming up like a gentle whisper. Every time we corresponded I felt a nudge to bring it up.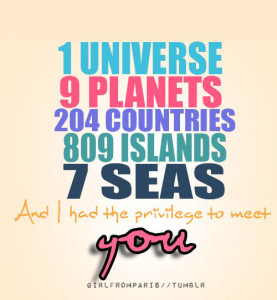 I wanted to know that when I have the transplant, someone would be able to log in and check on things….. Dee is that person.
I absolutely trust her heart and know that she has YOUR best interests in mind, just like I do. She is volunteering to serve you because she understands where you are coming from with liver disease. She wants to help you toward your best future.
I am still here! You know I am planning on being here for many years. There may be a little break for the transplant, but with every thought I am thinking of you. We have come together in this time to share this experience. We are beating the odds against Hepatitis C, cirrhosis and liver cancer.
Please don't be shy to comment. Jump in and welcome her because Dee is a best friend at ihelpc.com
All my love forever and eva! Xo Karen:)
pics via girlfromparis/tumbler and Dee