Depression during Christmas with Hepatitis C or Liver Disease 
Christmas is all around us. The nativity, singing of hymns, buying myself a present – all of those traditions bring me comfort and joy. I have my reason for the season and am celebrating it more than ever this year thanks to my liver donor and his family for my transplant. My heart is full. But I have seen some dark times and know full well how strong sadness can be. I know that many of you have had some tough battles this year. Depression during Christmas with Hepatitis C, cancer, or liver disease is hard.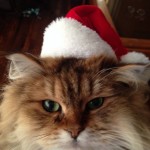 Are you tired of seeing unrealistic television commercials? You know the ones – with perfectly dressed children snuggled up on couches in elegant homes – shiny ornaments on symmetrical trees – beautiful people dancing around with big smiles singing about the newest gadget on sale? No, this is not a bah humbug blog. It is a reality check.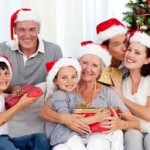 In the past 24 hours I've personally talked to 3 people who have had thoughts of sadness to the point of thinking about ending it all. One had the Hepatitis C Virus, another has advanced liver disease and is separated from family, while the other is not even sick, but just has a burden that cannot be carried alone. The last person I was in contact encouraged me to write a blog about suicide. Love you xoxo.
I'm not a therapist. If you are seriously making a plan, please call a hotline or local medical facility. Now. Numbers and websites are listed below.
One thing I learned this week is that people don't like the word suicide. Is it too harsh? All of them wrote or spoke politely about ending it all, or just feeling like they don't want to go on.
One best friend whispered that she felt tired. You've been there. Me too. Bone tired. Like you've had these thoughts a billion times. At my age, I get weariness. There were many times when I was being treated for Hepatitis C or liver cancer that I was so dang tired of fighting the same mental battles. You know…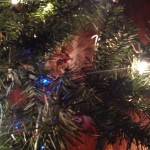 As always, I'm going to give you my best thoughts and tips for dealing with feelings of not wanting to go on, or wanting to end it all. Suicide.
My first thought is that YOU have been placed on this planet for a special reason. You are joined with me now Bestie Love. You are also connected with your family, friends, and all of humanity. This may seem like spiritual mumbo jumbo, but – let your heart rest long enough to listen to my words: We are more than just a body. We are more than just our thoughts. We are spiritual beings occupying time and space while on our journey here. Never underestimate the impact you have on others daily.
I talked to a man this week who thought that he had "messed up" with family and friends. He felt like the past was so bad that they were better off without him. I sternly told him that was a huge deception that can infiltrate our mind when we are feeling sad or low. Even if you have hurt others in the past, the choice of committing suicide would never heal them or you. The wound left in many hearts would be deep. Instead of ending it all, live well – love more – and help heal the situation, even if you are not in communication with them right now.
That could be what this is about. Feelings. When your heart is so large that it feels like it is outside your body and your emotions are swelling and spilling out, STOP. After you have talked with a therapist, hotline, family member, and taken your meds or anything else that can help you physically and chemically calmed down, do this:
Lie down on your bed and feel how emotions affect your physical body. Your heart may be pounding. You may have rapid or skipping beats. You may feel pain, achy, stiffness, shortness of breath. You may feel like a weight is on your chest. You may have rapid fire thoughts.
Listen to a healing prayer, song, or meditation. They are widely available on the internet or CD. I listen to solfoggio tones and also nature or spoken words. Allow your mind to follow a guided relaxation technique. A friend just showed me one called Calm on my iphone. Youtube is a great place to start. I watched one about laughing yoga during Hep C treatment. It still cracks me up every time!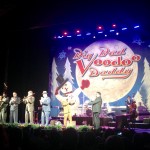 Laughter is good. Turn on a good movie like Happy or It's a Wonderful Life. Watch your favorite cartoons. Get in front of a mirror and try a new workout. That's always sure to get me giggling. After transplant, I found it easy to laugh and cry at the same time. Feeling shaky, but so happy to just be feeling – you know? To be alive.
Love on your body by taking a walk. If you can't get outside, go look out the window, or stand in an open door. Experience what a wonderful world we live in. Next, get into a warm bath or shower. Feel how strong your body is. You are a miracle. Even with liver disease, your body is working hard to stay alive. Wrap your arms around you and give yourself a big hug. Lie down with a nice soft blanket. Take long slow deep breaths.
I know that some depression is chemical in origin, or can be biological, from medications, or deep seated problems. It won't all go away with a warm fuzzy blanket. Make a call if you need to. But if that blanket feels good, and you feel like you're not alone, and you wonder if anyone cares…. I'm here. I'm praying for you and sending out love in every word. Xoxo Merry Me, Merry You, Karen:)
U.S. Suicide Prevention and Crisis Help Lines  800-273-8255    877-838-2838
Alan Franciscus website, hcvadvocate, has a great resource about depression. Lucinda Porter, my friend and a nurse who had Hepatitis C helped write this. Click here or cut and paste the link below into your browser for numbers and assistance. xoxo
http://hcvadvocate.org/hepatitis/factsheets_pdf/SEM_Depression.pdf