Feelings About Dying with Hepatitis C and Cancer [1 Video]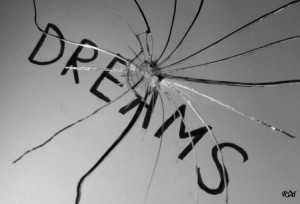 Comfortably Numb Video by Pink Floyd  click link to open a new window and listen while you read.
One of my favorite classic rock songs is Comfortably Numb by Pink Floyd. There have been areas in my life where I was tempted repeatedly to become numb to what was going on in my life. This is so true since being diagnosed with Hepatitis C, cirrhosis, and cancer. I didn't know how long I had to live. I didn't know how to pay for medical treatment. I didn't know how I would die. I've been scared. My fear of death and all of the dreams I had never fulfilled loomed before me. Still do. I have done some of the things on my bucket list. I have made excuses for the reasons that others got put off.  times it felt like hell and I didn't want to feel any more. Now, having lived through the worst that could happen and being post liver transplant, I want to feel life fully, even if it's painful. I've reworked an old post regarding Feelings About Dying with Hepatitis C and Cancer [1 video] Now that the liver cancer is gone, I don't want to ever face death with regrets. 
"When I was a child I caught a fleeting glimpse out of the corner of my eye.           
I turned to look but it was gone.
I cannot put my finger on it now.          
The child is grown. The dream is gone.

I…have become comfortably numb." 
I have always believed that a broken dream just means you get a chance to wake up to something new! That belief has been challenged in recent months.
We have all looked forward to dreams coming true. We've all felt the pain when we experienced the results of thwarted efforts. Numbness slowly creeps in on us. We lose our way. Our dreams become stalled. When I found out I had Hepatitis C, it was numbing. This is especially true for those of us who have spent several years feeling progressively worse, not knowing why. Yeah. Sometimes we just want to stop feeling.
We can all identify with going to the dentist. I was there last week with a couple of cavities post transplant. He gave me a shot in the area where the work was going to be done. Then he left me there for a while to get the full effect. Someone came in and poked around to see if I was numb yet. I thought again of the song; Waters and Gilmour are talking about numbness that is mental and emotional. It's the same effect, except the dentist shot wears off quickly.
Mental numbness can start off slow as well. However, it can gradually leave you unable to get in touch with your feelings. We may even subconsciously feed into to it. Sometimes it is better not to feel, you know? It's not a bad place to be when life is overwhelming. Sometimes it means staring at a television screen for hours without talking to anyone. It's one of the reasons I have not watched much tv in my life. It can suck me in.
We may also get involved in addictive behaviors:
Withdrawing from life
Daydreaming
Staring at the television without really watching
Overeating
Obsessing over health
Spending excessive time on the internet
Drinking alcohol
Using recreational drugs
Abusing prescription medications
Worrying
Gambling
Shopping
… anything that helps us not to feel what is happening in our lives right now.
Some of those things are not bad, unless we are using them to escape from living our life to the fullest.
Words inside our head lull us into thinking that there is an "easy out" for pain. The inner voices are cunning. "I hear you're feeling down. I can ease your pain, get you on your feet again" the song comforts us.
Those words feel like comfort, don't they? They're really not. It is a seductive trap. Here is why: After you indulge in addictive behavior, you're still not satisfied. It is a temporary fix. The reality of our situation does not go away and it takes more and more to drown out the voice next time.
We've all been there. M. Scott Peck's New York Times bestseller The Road Less Traveled starts out stating that "life is hard". I am an optimist, but that book was on my bedside for a decade. I had to face the fact that all of my dreams were not coming true like I thought they would. It was a painful realization. The vision I had of my relationships, education, career, health, and finances seemed to fall short of my expectations. It seemed like I was always struggling in at least one of these areas. Facing that was not easy. When I was diagnosed with Hepatitis C, it was overload. I went numb. "Hello? Is there anybody in there?"
I was there, but many times my head was filled with worry.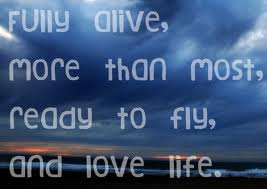 No longer numb, but wide awake and ready to live!
For those of us who are fighting for our lives, this is no time for being comfortably numb. We have to wake up and get our heads out of the sand. We have to resist the urge to "Relax. I'll need some information first. Just the basic facts. Can you show me where it hurts?"
That kind of thinking will lull you into a stupor. You may actually indulge in more addictive behaviors thinking that there is no hope. I went there a few times. It was a dark and ugly place in my mind. I traveled to that place so frequently that I knew the way by heart. Negative thought after negative thought led me straight into being numb. It was a deep groove in my thought processes. I run like hell from those thoughts. I have rewired my brain to the point where I don't even think that numb place exists any longer.
Instead of being Comfortably Numb, we should try being fully alive and fully human. Yeah, being human means feeling pain. For sure… Being alive means there will be trials and obstacles. It's a great alternative to being numb, or dead.
I heard a saying when I was a kid that a grave is just a rut with both ends dug out. It caused me to always resist the urge to fall into a rut.
Revive your dreams. Shake the dust off of the might-have-beens. Take a step today to help yourself move away from numbness.
Ask yourself a few questions.
What inspires you?
What do you dream about?
What scares you?
Would you be willing to feel even the sad or negative emotions?
Are you willing to let go of a fear?
 I advise you to check out my blogs that talk about my process through my health crisis mess. Am I still scared sometimes? Oh heck yes! I'm still working on it, but mostly …. I'm alive and Feeling Fine.
 Xoxo Karen:)
Comfortably Numb Video by Pink Floyd