Post Liver Transplant Protein and Healing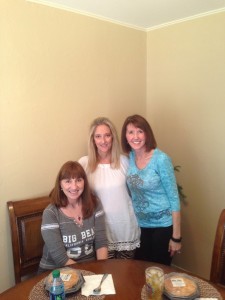 Happy Earth Day to all of my Best Friends! I am filled with joy at the thought of sharing this lush planet with you all! It seems appropriate to give thanks for all the goodness that earth offers us in the form of food sources. They help us recover from any wounds that our body is experiencing. It is my 9th day post liver transplant and I'm so excited to share what healing foods can help us recover from surgery. Everything about my body, and my life, feels different. You have got to know that a Liver Loving Diet will always be my aim.

Spring is a time of transformation. The dormant trees awaken from their winter's nap. The dead and lifeless seeds were scattered last year. Now they are stirred deep within the ground. They stretch toward their entrance on our planet's stage. Flowers, vegetables, and herbs come up from planted seeds and begin to prepare nutritional goodness to help us remain strong. Some come up "volunteer", as my grandma used to say. She used the word to teach me how strawberries put on new runners every year. They were eager to volunteer to help us have sweet goodness by the 4th of July.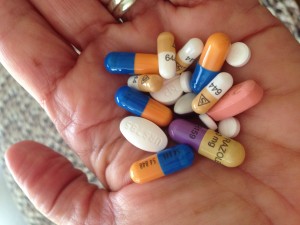 I'm still taking pain meds although I try and space them further apart. They can leave me feeling sluggish mentally and also with my bowels. My day starts and ends with bunches of immunosupressants, steroids, antibiotics, and everything it takes to keep my body in a stable condition. Talk about major drugs and lots of them!
There are 2 major areas of focus after transplant. Protein and vitamins.
I went back and read my own blog about Protein to remind me of the multiple benefits of healthy protein.
During surgery of any kind, the incision is made and there is a whole lot of movement going on. Several muscles are cut. Even the diaphragm is split for a liver transplant. They move this organ over and poke and prod on that one. One organ is surgically removed, another is scooted around. The liver I received was a perfect fit. It slid in nicely, with little room left over. They inserted the drainage tubes and closed me up. Now it is up to me to eat well and rest to help my body make new connections to repair and heal.
This takes protein. I'm right where I have always been in the familiar liver loving diet. Eggs, fish, chicken, nuts, grains, and yogurt have been my mainstay. I brought my protein bars with me to the hospital and went straight to them 48 hours after surgery.
The protein is frontline in rebuilding connective tissue. Wounds and incisions are all closed up with sutures. As the tissue repairs, it will take a LOT of protein. My transplant coordinator Clay said to eat as much as I can tolerate. I'm doing it! I asked how many grams per day and he said just eat healthy protein. I'm at about 75 – grams per day all from healthy sources.
 This means a couple of things. First off, my wounds will not be a muscle thief and steal from the rest of my body. Muscle wasting is caused when you are not getting enough protein. Second, it helps the heart muscle to remain strong. It is working overtime to remain stable and keep up with all of the new drugs. I've gotten a little heart racy with steriods. Deep breathing and even pain meds help with that. But I also eat heart healthy foods that include protein shakes! Third, by getting protein, my albumin levels are stable, my body is not making ascites and my drainage stopped very quickly. I got a drain removed less than 24 hours post op and the other one the next day. My drainage stayed clear and is now dried up!
Another thing I'm doing is chewing some vitamin C. Lots of fresh and frozen fruits and veggies are also giving me some antioxidant and collagen repair. We always start with food and then supplement only as our doctor allows.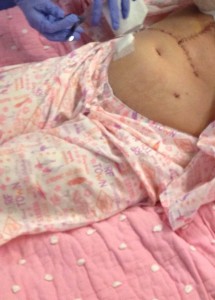 It gives me a sense of control to know that I am doing something to help myself heal. I AM the pesky patient who asks lots of questions. One Major thing I am learning is to rest. Lots of sleep. Chat when I can, sleep when I need to. Finding my balance… Pain and meds, lying down and sitting up. Always being reminded by my sweet healing sisters to allow time for recovery.
I've got several blogs started. I wake up and blab a bunch of stuff and then doze off. Haha! THe one I will finish next is about my healing place with Linda and Julie. We have put together the ultimate girl power and goddess retreat that is enriching all of our lives. Spirit, Mind, and Body.
This is going up as is. My goodness I've cried me a river of joy. I've prayed for you like never before. I'm sending my best healing message of love to my Besties. We are strong. We can do anything with love and support. No fear my dears. I've been to hell and back and didn't even get burned. That eternal part of my inward self is more victorious than ever.
 Nap Time,
xoxo Karen:)
Gosh it felt good to type that. Oh my did I say how much I love you?
Post Liver Transplant Protein and Healing
Come say hello to me on my Facebook page!
 https://www.facebook.com/ihelpc.karen