Drugs that are Safe for Liver Pain 
This blog about liver pain is different than my first blog or youtube. With liver cancer, Tace, chemo – I'm like most of you, I try to handle pain bravely.  But recently there has been a huge shift in my ideas about pain. I've had to look at drugs that are safe for liver pain. Let's take a look at types of pain, medication, pros and cons, and the mental stress of living with pain.
I divide pain into 2 catagories.
The first one is chronic pain.The dull constant throb can be  from joint pain, stiffness, or a stress headache. It can lasts for hours.
Then there is the acute pain. The sharp stabbing like a nerve has been hitmakes you kind of twitch. It feels like an icepick and we get twitchy and figit trying to get relief.
Your pain may be from nerve damage,  joint pain, Hepatitis C Treatment. It may be liver pain, or back pain. You need some relief!
Drugs that are safe for liver pain. Some that are prescribed are Hydromorphone, Tylenol, and Oxycodone. Also Percocet, Vicodin, and Vicoprofen, which have ibuprofen and acetaminophen in them. Most of the time the opiates and NSAIDS or not used with advanced liver disease.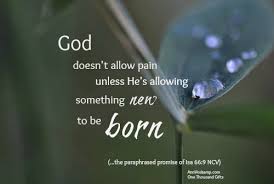 The Good –
Sweet relief! When I feel pain, I want to sleep. Drugs like morphine can help with this. When the pain is less, you are able to move around. If pain keeps you in bed, your muscles get weak and you stiffen up.
The Bad –
Hateful. Pain meds may kind of take away any social awareness. A person can feel mean and say things that are regretted later, even to people they love.
Brain dead. Honestly, it is hard to have a smart conversation when you're out of it.
Constipation. Pain meds can slow down your bodily functions. Walking and drinking water can help. Taking a stool softener may loosen things up, but getting off the pain meds is the only real relief.
The Ugly –
Addiction. Some people became addicted even after a short time on pain meds, such as with a surgery or a car wreck. The doctor can help to wean you to a lower class of drugs. Eventually, you should be able to tolerate an over the counter medication.
After TACE, I refused to take meds and was in constant pain. A call to the doctor reassured me that it was okay to take some meds for a short time and in small doses.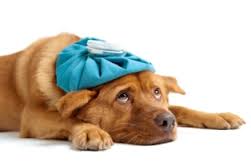 How to Manage Pain
I rely on deep breathing, prayer, meditation, and gentle exercise. For more about this, check out this blog. There are times when it has worked, and other times? Not so good. For a long term pain, I would suggest a pain management class, or yoga.
Constant pain can make you want to just give up on life. You can't remember when you were pain free and begin to think you will always feel this way. Self- pity brings discouragement and that can make it stressful. When pain keeps you from relaxing it turns into a vicious cycle.
There are meds and also tools to help you manage pain. Talk to your doctor about which drugs are safe. Ask for help. Never feel like you are alone in pain.
Suggestions.  I always suggest that you speak with your doctor.  I encourage you to take care of your body. Give yourself some love. Rub that painful place and allow your mind to picture healing and health. Use medication as your doctor prescribes it. Give thanks that you are still alive and breathing. Feel the love that all of the Best Friend's share as we go through this together.
Love you with all my heart, Karen:)
You're gonna wanna read more on What's Next with liver disease. Click-it Here!
pics via jewishworldreview.com, a holy experience.com,