25 Best things to do for HCC Liver Cancer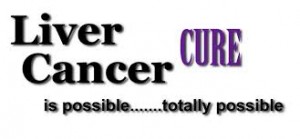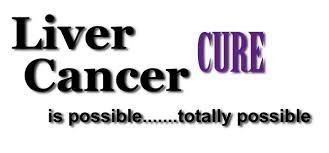 I wanted to share my personal list of the 25 Best things to do for HCC Liver Cancer. Ever since being diagnosed with Hepatocellular liver cancer from end stage cirrhosis my life has become crazy! When we were kids, we always drank from the water hose in the summer. (mom locked us out of the house all day sometimes.) But trying to get ready for the TACE procedure while getting listed for a transplant is like trying to drink water from a fire hose.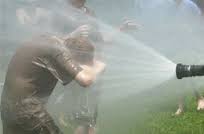 Up to this point in my life, living through the Hepatitis C treatment for 43 weeks was the hardest thing I've ever done. I remember struggling to decide whether or not to treat for the Hepatitis C Virus. I was working hard to get my MELD down for months. Then I finally got to treat and the hurdle was struggling with the side effects. Once I hit SVR or sustained viral response, my biggest concern was diet and lifestyle to help me battle varices, hepatic encephalopathy, and fatigue. When the doctors discovered a tumor, a whole new round of problems emerged. Gulp! I think I'm drowning.
In the last week I have started a series of blogs on everything from hepatocellular carcinoma screening to MELD scores, UNOS, Ablation, TACE, and fear. I decided to just let em sit for a while because to be honest, there is no way I can organize my thoughts. So, I am going to tell you what I CAN do. Because anything I can do, I know that you – my dear besties – can do it too if you are faced with the same problems.
If this list is a bit overwhelming… don't judge me! Until you hear the cancer word, you have NO idea how you will react. I have gone in 50 directions during the last few weeks. Sometimes I cycle around to the same things repeatedly. Here is my Top  25 Best things to do for HCC Liver Cancer list in no particular order:
Pray. Loud, hard, and long.
Tell my family and friends face to face.
Start a new spiral notebook with catagories for Self Care, Medical Stuff, Insurance, Important phone numbers, etc. Really vital stuff for me and for my daughter.
Cry on my husband's shoulder. Snot everywhere. Kinda romantic, kinda not.
Listen to audios and videos with healing words, messages, scriptures, and music.
Research cancer fighting foods. I printed so much stuff… I put them on the ice box door. I made grocery lists. I made some changes, but also congratulated myself on a job well done.
Think a lot about my bucket list. Deciding what is REALLY important in life. Making a vision board and new notes to hang in my home.
Make an inventory of any areas of anxiety, resentment, unforgiveness, fear, guilt.
Deal with those areas by writing, listening to my inner voice, praying, and getting honest with loved ones.
Put away my box of Pop Tarts. That was hard, but it was something I worried about. It's my only dietary vice.
Feel guilty. I do not know where that came from, but I blamed my diet, laziness, and other vague things that came from past events.
Get on Facebook and read encouraging words and pray for friends while reading posts.
 Spend a lot of time with family and friends.
Get a new computer and wrestle with Windows 8. Gave up and traded for a Mac.
Get on my exercise ball and bounce around the living room. Not sure what that is about.
Get really mad.
Do lots of yoga and exercise.
Spend hours on Nazhi Zuhdi Transplant Center website and Integris Cancer website.
Meet new people to talk to on the phone from hospital, doctors, and insurance company. Filling out mountains of paperwork.
Take sick leave from my job. Sad sad day.
Lie in bed depressed and hurting all over. Throw a pity party with myself as guest of honor.
Ride my bike.
Go to the Forest of Peace to Eat, Pray, Love, and meditate.
Juice a lot of vegetables. Ate a cheeseburger happy meal. Idk…
Listen to a fave 30 minute meditation audio and visualize my body and the chemo attacking the tumor. Repeat this daily.
I have done a lot of other things that do not come to mind right now. My house is messy. My grandkids have been in and out a LOT. I have been really strong. I have been really weak. I have fallen apart. I have gotten it together. I have been a bit sassy. I have been a blubbering idiot.
Most of all I have put together a plan for survival. Things have changed a lot in the last few weeks. I am changing to meet the demands. I am taking small sips of life. That firehouse gulping almost drowned me.
We can decide which of the Top 25 Best things to do for HCC Liver Cancer should be repeated and continued. We can also look at which are one time events.
I am giving myself permission to just be. I tend to be a little hard on myself and leave very little to chance. I am resting more: Resting in my own individual way of dealing with circumstances and resting in my family's support. I am resting in the love from all my Best Friends in forums, FB, and here on the site. I am resting in my Creator's loving care.
Four years ago I did not know what Hepatitis C was. Today, I am still dealing with the effects of the deadly virus. I am extremely excited about the amount of action that has been taken regarding testing and treatment in recent years. I am thrilled that many of you will never have to use this list for cancer because you got detected and treated early.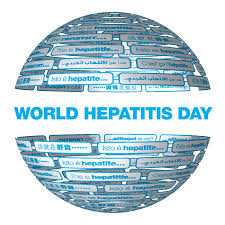 Still others of you may have some liver damage, but are using my liver loving diet and are taking good care of yourselves. Some of you are going in for screenings for liver cancer and I pray you will never have to face this. BUT –
I hope this list will help you no matter where you are in your journey. We've become connected through this deadly virus. But it is NOT our true connection. We meet at a place where love is offered. Where we can learn to move beyond illness into our best lives. Where a good list always begins in prayer and  meditation and ends with visualizing the BEST possible outcome for any situation you are facing.
All my love to you, xoxo Karen
How will you use the Top 25 Best things to do for HCC Liver Cancer list?
pics via thepaisano, bestadsontv, wikipedia, livercancercure