Writing Your Story – Remember the Lesson Plan that I began in the fall? I'm still working on it and wanted to give you an update. If you haven't read that blog, click here. Basically it was designed to help me AND you to focus on 3 important things:
1.    How to organize our thoughts in order to live our best life.
2.    How to apply what we learn about living with liver disease, Hepatitis C, or any illness that comes with it like fibromyalgia, neuropathy, or hepatic encephalopathy.
3.    How to discipline ourselves in lifestyle changes like diet and exercise.
 .  
One of the things that has been the greatest benefit in my life has been writing every day. From the time I was a kid, I had a notebook, diary, or journal.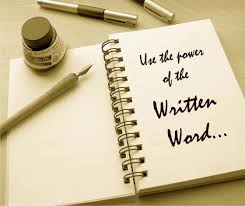 One format I have stuck with was writing a letter to God. You may feel better addressing a Higher Power, Universal Spirit, or Best Friend. When I write, it is like writing to a best friend. You are probably not surprised. I have always known that my Creator was my best friend in life. He knew everything about me and loved me unconditionally. I could tell Him anything. He always understood. He always guided me. I often ask Him a question or make a request. I love going back and making a check mark on the page when a problem is resolved. Reflecting on my ability to get through a tough time builds confidence in me.

A bit of personal history here. My grandma was raised in an orphanage. She was a 4 year old girl when she was sent there to live. The woman she came to know as mother is the only great grandma I ever knew. She left letters and personal writings which were passed on to me. My grandma loved her so and both of those women inspired me to write write write.
My daddy was an alcoholic. When life got rough for me, I lived in a world of words. Sometimes they were letters to the world filled with anger. At other times they were heartbroken words scribbled on a page and then torn into little pieces. On occasion, they were letters to God asking for help. A lot of letters were written to my parents telling them to please stop fighting. No one ever read my secret letters.
Before you men click off of this blog, let me encourage you with some more personal history. My daddy went into a hepatic coma just before my 22nd birthday. His liver failed due to drinking. You'll hear that story someday, but for now I will tell you that he quit drinking. He also began to write. He filled many notebooks over the next 2 decades. Daddy's notebooks are my greatest treasures. He wrote with clarity and also when he was struggling with hepatic encephalopathy. He lives on in my heart, partly because I have his words to go to when I miss him.
I tell my students = NO Excuses. It does not matter if anyone else can read it or not. Spelling and grammar do NOT count. This is just for you. If my kiddos need help with editing, I jump in.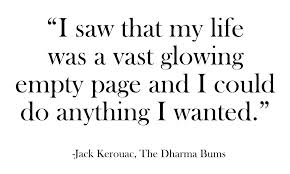 Keeping a daily journal or just writing in a notebook can have many benefits. It can be used in conjuction with other therapies such as medication, a support group, or talking with a counselor. I know from my personal experience in writing this blog that it works. A large part of my healing from Hepatitis C and living with cirrhosis and brain fog has come from daily writing. Some of it is scribbles that get thrown away. Some of them developed into an atricle blog like this one.
I teach writing and know that there is a huge amount of research about the many areas that putting your thoughts on paper can benefit you. I have sat through countless classes describing how expressing your thoughts can help you. If you have a student in your life, you know that writing is being used more and more in the classroom as a way to teach and to assess what a child learns.
Here are a few thoughts to ponder:
Writing improves your understanding of what you have learned in life.
It opens up your creativity which leads to better thinking.
It helps with communication skills.
You become more aware of your own thoughts and ideas when you write.
It is a way to record memories and work through negative emotions.
It can help you to develop a more positive attitude.
An important one for those who are sick is this one: Writing helps you to overcome the effects of stress. Brain chemistry is changed when you write. Opening up to your own feelings can lead to chemical reactions that help your brain and body open up to change. Emotions can be blocked and that can leave you filled with brain fog leading to a frozen feelings or patterns of behavior. You can release your emotions through writing just like you can by going to a counselor.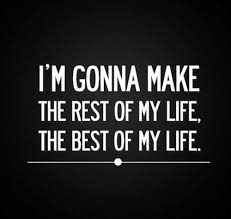 I would like to extend an invitation to each of you to begin writing as part of a healing exercise. To start, let's look at what you will need.
Notebook – You can simply write in an inexpensive spiral notebook. I always help with locker clean up on the last day of school. Students leave binders and notebooks that are barely used. I tear out the used pages and stash them in my classroom. I bring a few home to use as a writing journal. I have purchased many nice journals over the years. My family members all know that a beautifully bound journal is a welcome gift. I have hand tooled Italian leather covers, fancy hardback journals, little pocket spirals, and moleskin notebooks. It does not matter what you choose. Make it easy on your pocketbook.
Pen or pencil – Some of the nicer pens make my handwriting look better. For years I would only use a rollerball pen. One year it had to be purple. I went through a pencil phase and loved the kind with refills. But most of the time I just use whatever is handy and try to keep one clipped inside my journal.
Space – I have always had a chair. It is my little space where there is an end table for my coffee or tea. I like to keep a candle or little knick knack that calms me. Gazing on something that I love gives me a feeling of joy and comfort. No matter what space you choose, let everyone in your house know that it is your spot for writing. I have never offered explanations for journaling. It is just what I do. If someone tries to invade my space while writing, they quickly learn that it is my space.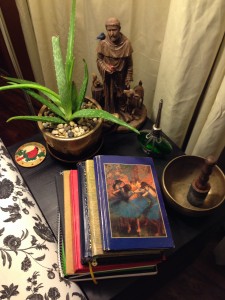 Time –  Choose a specific time each day. As a young mother, my only time was before everyone woke up. My chair was a welcome place that I rushed to every day. I would scratch out the day's events or make a list. I would pour out prayer requests. One thing I did NOT do was try and make a budget. That took all of the joy out of my writing. This time is simply for writing your letter to God or your best friend.
Privacy – It is easier now that I am an empty nester. But even when my grandkids visit, I keep my journal in a safe spot. I go through some of them and tear out pages after some reflection. I ceremoniously burn them on the charcoal grill or a bonfire. Sometimes I just tear up the pages. Many journals have pages that are kept for others to read after I am gone. That is how this blog started. I journaled for hours when my life seemed to be ebbing away with Hepatitis C and end stage cirrhosis. My husband journals also and we would never read each other's words. But if you need to have a safe spot, by all means hide it where no one can find it.
Solitude –  This is vital. Everyone in my life has always known that when the journal is out – Do Not Disturb. If it is just for 15 minutes, which I consider a daily minimum, leave me alone. I am thinking, creating, crying, cussing, dreaming, storming, praying, worrying, or rejoicing. I am getting acquainted with my inner self. I am writing my story.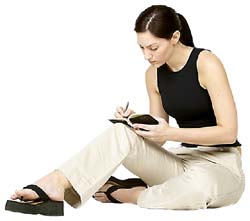 I hope that you will consider writing your story in the form of a daily letter. Take 15 minutes for yourself and enjoy the benefits of being creative, setting down your deepest longings, dreaming your wildest dreams. Discover your gift with words that have lain dormant in your heart and mind. Communicate with God and others more effectively.
Allow healing words to flow from your pen onto a page. Organize your thoughts. Apply your wisdom to the current situation you face. Become more disciplined in reaching your goals.
Live the life you had imagined through writing your story. All of my love goes into my blogs. I share my deep thoughts with you in an effort to help you know what works for me. Reading your comments and fb posts moves me deeply every single time. I love your words. xoxo Karen:)

P.S. Here's a cheat sheet for you on spelling: Amazing, loved, beautiful, cherished, future.
pics via  inspirationalfamousquotes.blogspot,  quoteslife.com, livercleansingdiet, Karen's space