Black Rice Helps Liver Disease and Makes You Pretty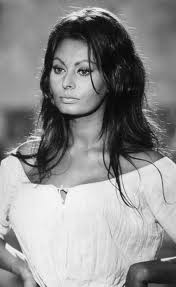 I know you're lol @ my blog title, but how can I explain this wonderful grain? Awesome flavor, easy to make. This is another one of those super foods that is packed with as much antioxidants as blueberries and has more benefits than we can count.
It's called Forbidden Rice because it was once considered food fit only for emperors. No rice for you unless you have royal blood?? Well, I cook it at home where the rice police won't catch me. You'll never tell, right?
It's dark in color just like blueberries so I don't think we'll be drinking it as rice milk for a while. Naturally low in sugar, it contains anthocyanins which are water soluable and do NOT need fat in order for your body to get the antioxidant effects like with brown rice. Black rice helps reduce heart disease, aids with fat digestion, memory, and is an anti-inflammatory.  Keep reading. It is high in fiber and Vitamin E as well. I think it folds the laundry too.
I use it just like regular rice when cooking. Check out my liver loving recipes. It packs a wallop of nutty flavor and will quickly become a favorite for your household.  It is like quinoa in that it can be served with anything.   
But wait, there's more. I found all kinds of beauty products that contain black rice extract. What? What? Not only does eating it help you have more lustrous skin via antioxidants, but this girl is thinking that the next time I cook Forbidden Rice Salmon w/ Mango sauce, I'll be draining some of the water and washing my face with it. Sincerely, you can purchase products straight from Italy that have Black Rice Extract (BRE) and we all know how smooth and supply Sophia Loren's skin is.
KEEP READING – Black rice has all kinds of benefits for the liver. No I'm not kidding. That is the main reason for this blog, it just got buried under my enthusiasm. I'm sure there are a lot of articles, but my research zeroed in on 24 mice. First, 16 of these guys were fed a high fat diet. I can picture them eating pizza rolls, fries, and milk shakes. Then 8 of them were given BRE. The other 8 had to eat a regular diet. Yawn. No story there.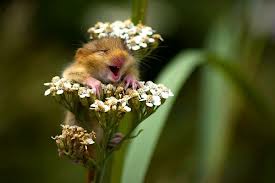 I was amazed to see that the mice who were given the BRE has significant reduction in fat metabolism. If you're the type, go read it yourself. But what it told this liver loving girl who had the Hepatitis C Virus and lives with End Stage Cirrhosis as a result is that it helps the liver. The liver is responsible for most of the fat metabolism for our body. It all has to do with that processing that I refer to in my Liver is a Hard Working Organ blog. I just know that how well I control fat in my diet is reflected immediately in my energy level – both mentally and physically. The Black Rice in your diet can possibly amplify the way your body processes fats. It think it said something about fat rats are more obese. Obesity on the outside can mean fatty liver inside.
But you should see those beautiful mice who had Black Rice Extract in their diet. Their cage was somewhat like a reality television show. The girls all had the dewy glow and danced all night. The boy mice had the Moves Like Jagger. I felt sorry for the 8 regular diet mice. They were fighting with everyone, trying to steal a scene.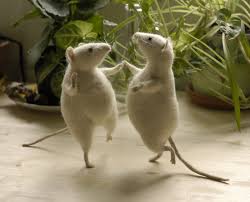 You can feel sorry for those of us with liver disease all you want. Just don't show up on a night when we're making Forbidden Rice. We're eating like we're going to live forever. That's right. Love from your best friend who just had way too much Forbidden Rice for dinner. Karen:)
To Read the study click here:
http://www.nutritionandmetabolism.com/content/9/1/27
Black Rice Helps Liver Disease and Makes You Pretty
Pics via Ugly hedgehog.com
Fanpop.com
hatjecantzde