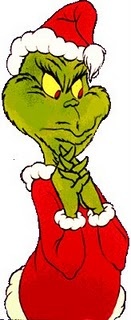 The Hep C Grinch – You're a mean one

The first holiday season after  a Hep C diagnosis can make retreating to a remote cave sound like tidings of great joy. The Grinch stole Christmas, and now Hepatitis C is threatening to steal all your boozles and begaggles and whatever else that you held dear. Like the Hep C Grinch, retreat is exactly what I did the Christmas of 2010. My diagnosis was fresh in my ears and I could hear it pounding in my brain. It certainly obliterated the chorus of all those happy, healthy, non hep c folks who surrounded me.
It's not that I did not want anyone else to have joy, it's just that the music of life seemed to be fading to me. I practically pushed it away in my attempt to prepare to die. I was unable to work full time, trying to pay Cobra, and dealing with a mountain of medical bills. I remember budgeting $100.00 to spend on gifts for the entire family. The nights were endless as I roamed the house while my roomie slept peacefully. She had brightened every corner with Santa and angels, nativity scenes and shiny ornaments.
I journaled deep into the night. The darkened living room was quiet except for the sights and sounds coming from the television. Burl Ives' voice was as jovial as the snowman that he was voicing over. I was curled up, feet on the coffee table, wrapped in that soft afghan that somebody special crocheted years ago. The Christmas tree lights put off a soft glow, illuminating the glimmering balls and homemade ornaments on the tree.
You're with me, your eyes scanning the scene slowly as though capturing it on your own mental video tape. It all looks the same, but you know something is different. A lot of somethings are very different.
For one thing, that bowl of salted popcorn and plate of cookies have been replaced by air popped corn and some funky granola something or other that you tried to make from scratch. Your mind cannot help but drift back to the easier days. You remember the days when you could eat what you want. Your brain is a little unfocused as you drift in and out of random thoughts of the past and frightened thoughts of the future. That first year of living with a hep c diagnosis can bring out a side to you that you did not know existed. As your best friend, I have a few thoughts regarding how to make your days be merry and bright.
If I could wave a magic wand and make it all go away, I would be thrilled to. But life does not work that way. As a matter of fact, it sometimes seems that life works just the opposite way. The Grinch That Stole Christmas was a story of hardship and tragedy. In the movie, Jim Carey portrayed what can happen when life's circumstances becomes too painful to bear. However, what the Grinch learned was that love and light can only be found within us.
No matter what our past or future was like, there is no more perfect gift than the present. So let's take a look at our present. That large unopened box under the tree may be the best gift you've ever received. The one that contains untold mysteries of all of life's treasures? Maybe it has your name on it. You know you've always loved presents, even if you pretend not to.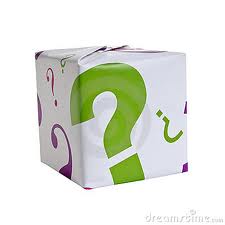 What is it that you've always wanted? Think back to when you were a child. What did you ask Santa for? Maybe it was a bb gun, Barbie doll, or a bicycle. What did you want to be? Maybe it was to become a fireman, a singer, a truck driver, a hairdresser, or a nurse. Did you dream of one day entertaining or helping others? Did you picture yourself as the bride in a wedding scene who married her Prince Charming? You may have pictured yourself sitting in your home surrounded by loved ones who were all laughing and sharing their lives;  lives that you helped to create. You may have dreamed that your parents would be proud and your family and friends would admire you because of what you had become.
What if I told you that there was a gift for you right now that had everything you ever wanted? Imagine it for just a moment. What would be inside? For me it would be to have a family that were all supportive of one another and understood each other. The kind of people who stood beside you when times were hard.
I do not know what your family is going through right now. My illness has been very hard on my daughter. I ended up moving in with her when I was on treatment. My granddaughters helped to care for me during one of the weakest periods of my life. It was not always pretty. We were all hurting. My family and friends offered what assistance they could. But you and I know that this is a battle we have to walk through alone. Yet even though we were all tested, our love stood firm. Our understanding of hardship grew, and our faith flourished. My little granddaughters, and even their friends, grew used to seeing Nana on the couch through the holidays. Homemade cookies gave way to slice and bake. Extravagant gifts went by the wayside as we simply shared the sweetness of being alive and together.
Even though this is my 3rd year with the diagnosis, I still struggle with the changes. Yes, my body responded to the triple therapy of Telaprevir, Interferon, and Ribavirin. I am living hep c free with cirrhosis which is soo much more than I could have asked for that first year. But I'm still have a childlike heart at Christmas. I want to get that toy catalog out and dream that any special present I want CAN be mine. Don't you?
The reality is that you can have everything you want just by looking into your present. Today is the only day that you really have control over.
This very minute your mind may be racing to the future with grim… or with hopeful thoughts.
It may be digging around in your past remembering the healthier days, or maybe some regrets that you have.
You can wrap your mind around the present and let your thoughts linger there. Perhaps the gift wrap has a few question marks stamped all over it. It's still yours. And you are the only one who can open it.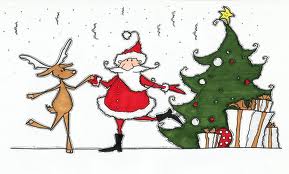 You can be given all of the greatest gifts in the world; everything your heart desires. It is useless until YOU open the gift. It belongs to you. Your doctor, lab techs, pharmaceutical companies, family and loved ones cannot open it for you. See, I know that our dreams are a secret place for the most part. We might be embarrassed to share with others what we hope for, long for.
Sometime in the distant past we may have locked up many of our dreams so tight that we have forgotten what they even were. Think about it over this holiday season. Go ahead and write it down if you want to. Make it a Christmas list. Here's mine.
Karen's Personal Hep C Christmas List
More Love
To spend more time with loved ones, getting to know them
To live another year and get stronger
Fibrosis reversal
Make new connections on the internet
To pay off medical bills
Beat Liver Cancer
Get a liver transplant
I know that inside of me is everything I need to receive all the items on my list.
Love is a giving thing. A choice I make when I put others above myself. While I need to be selfish enough to get the rest I need, I also need to make more time for those important people in my life who are such energetic and bright shining stars.
I will live another year and get stronger because I will eat and walk and rest and be wise in my choices. I will see fibrosis reversed because I believe it is possible with healthy protein and a liver loving diet.
I've already met new friends on the net who are at all stages of Hepatitis c or cirrhosis. Every story is different, but we are all the same.
Those medical bills? I'm LOL because I have another banding for varices in January and this is an ongoing saga. But I have good insurance now and believe that I will have into my future.
I do not know if I will have the nerve to post this. It's personal. But I think you will understand what I'm saying. Ah.. friends are nice to have. Thank you. A grown up Hep C Christmas list.
Hepatitis C may try and turn us into the Hep c Grinch. But when we think about the gift of our life, the gifts we have within us, and the gift we give to the world we have no choice but to open up our present. We are really the most blessed ones, because we are forced to look at our present while others can go about with no regard for health concerns.
I'm just wondering as I think about you today. What is in your present? Will you open it? It takes courage to look within. I think you'll find that there is potential to have your best Christmas yet. You have everything inside of YOU to make your Christmas dreams come true.  I'm pretty sappy sometimes, but it works for me. I'm going to hold a mental image of all of the hep c folks holding hands and singing Rahoo Hooray. We'll invite the Hep C Grinch too, xoxo Karen:)